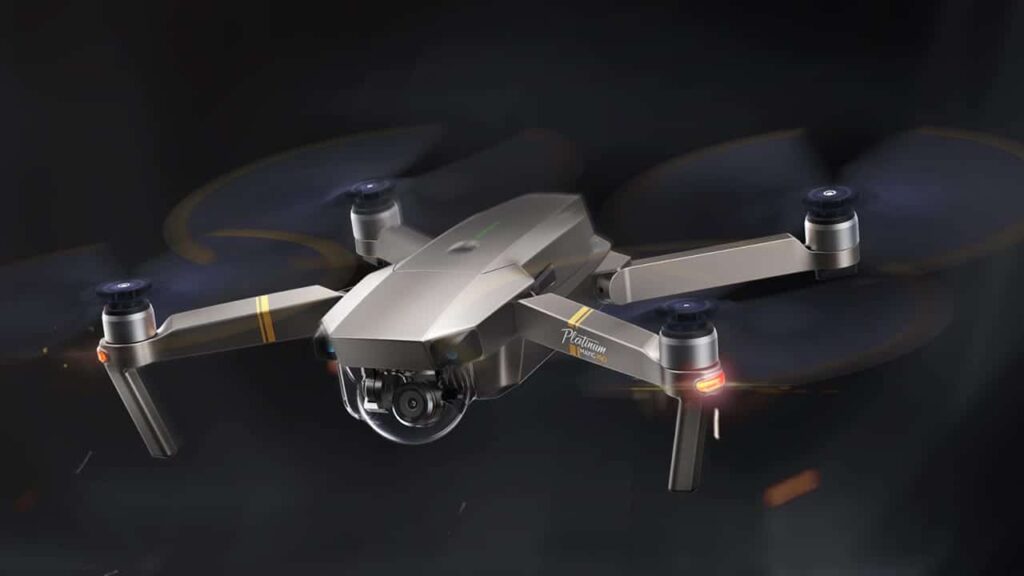 DJI has announced that it has introduced two new drones, the Mavic Pro Platinum and Phantom 4 Pro Obsidian, as well as a new 'Sphere' photography mode for the Spark drone.
"DJI continuously looks for ways to improve its products and introduce new features, many of which are the result of the positive feedback and requests we received from customers around the world," said Paul Pan, DJI Senior Product Manager. "Starting with our Osmo Mobile Silver handheld stabilizer, DJI has been expanding its product variations to meet the different lifestyles and needs of consumers. Similarly, we've done the same with two of the most iconic DJI drone products, the Mavic Pro and Phantom 4 Pro. The Spark's newly added 'Sphere' mode will also introduce a new way for people to experience the fun of aerial photography."
The DJI Mavic Pro Platinum builds on the the advanced features of the Mavic Pro, and is designed for travelers, amateur photographers and outdoor sports enthusiasts.
The Mavic Pro Platinum features an 11 percent gain in flight time taking it up 30 minutes coupled with a 60% noise power reduction, as well as a new platinum coloured shell. The increased flight time and quieter operation has been achieved by integrating new electronic speed controllers (ESCs) and freshly designed propellers which are also compatible with the current Mavic Pro. The drone incorporates a 4K stabilised camera, and also features a 4.3 mile (7km) range, FlightAutonomy technology to sense obstacles up to 49ft (15m) away and a range of intelligent flight modes.
The new Phantom 4 Pro variant features a matte-gray Obsidian color shell with a magnesium, electroplated and anti-fingerprint coated gimbal. The Phantom 4 Pro Obsidian has a large 1″ CMOS sensor and a 4K 60fps recording capability.
DJI has also introduced a Sphere mode in the Panorama photo feature for the Spark, the company's mini camera drone that lifts off from the palm of a hand and can be can controlled entirely by hand gestures. Sphere mode produces a panoramic photo with a fisheye lens effect. This 'Sphere' can then be shared directly to social media sites, some of which already support interactive images. The new feature will be included in the forthcoming DJI GO 4 mobile app and Spark firmware updates.
This mode joins the following recently announced firmware updates for Spark users:
A new gesture to start and stop video recording
Enhanced QuickShot video features for more cinematic control
A 180-degree photo shooting mode and improved photo image resolution
Full integration with the DJI Goggles
Optimization of the PalmLaunch function for better stability after takeoff
Improved control accuracy under the QuickShot Dronie mode