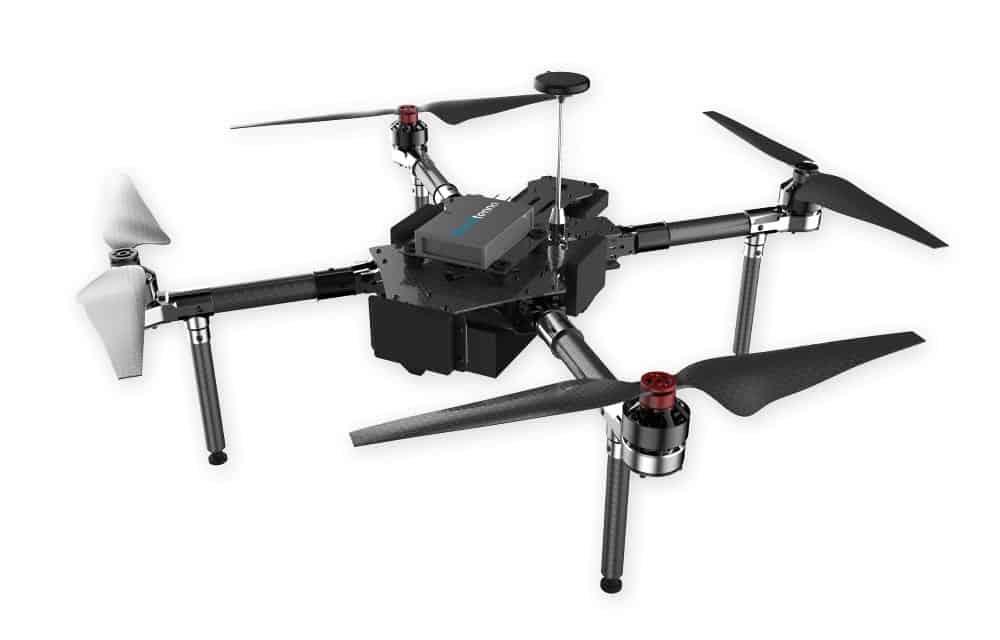 Aerotenna has announced the company's new Smart Drone Development Platform, a drone kit equipped with microwave radar collision-avoidance sensors, a radar altimeter, and an FPGA-based flight controller. The platform is aimed at drone developers looking to create advanced systems that feature collision-avoidance and altitude control with radar technology.
The Smart Drone Development Platform includes:
One Aerotenna OcPoC with Xilinx Zynq Mini Flight Controller
One Aerotenna μLanding radar altimeter
Three Aerotenna μSharp-Patch collision avoidance radar sensors
One Aerotenna CAN Hub
RadioLink AT-9 Remote Controller
Pre-assembled Quadcopter airframe
The system features three-direction obstacle detection and avoidance using microwave radar. The radar altimeter is capable of altitude hold and works in all weather conditions and over all terrain surfaces.
OcPoC-Zynq is powered by the Xilinx Zynq processor, which combines the flexibility of FPGA architecture with the processing power of ARM, all in one SoC (System on Chip). OcPoC provides increased processing power capable of achieving real-time sensor fusion and onboard data processing, as well as the I/O flexibility to enable industrial-grade redundancy and safety. The I/O expansion supports more than 100 sensing inputs and outputs.