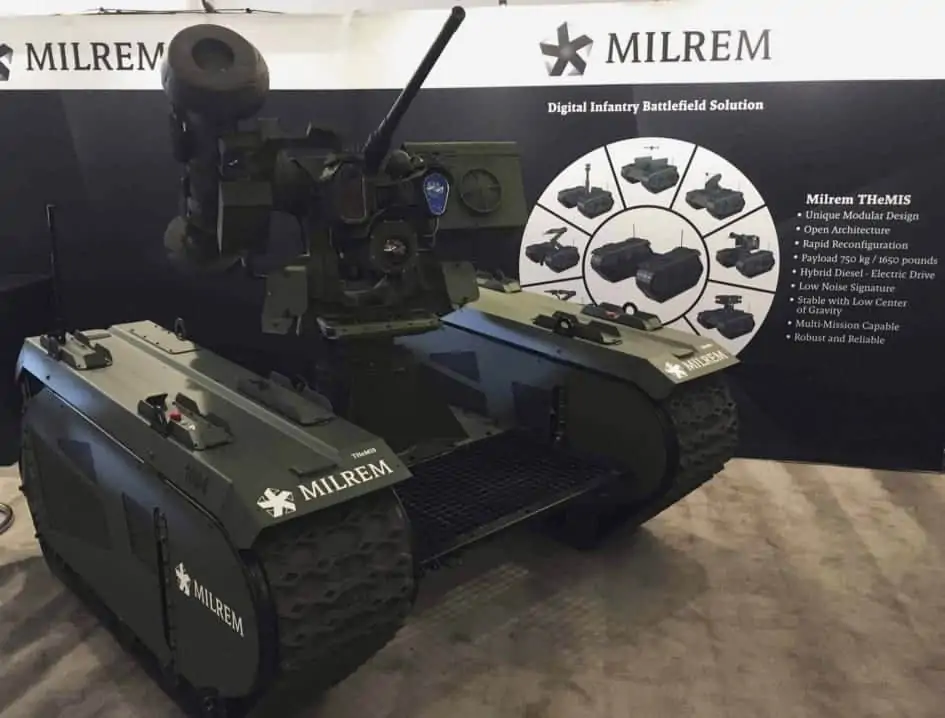 Silvus Technologies, a developer of military-grade tactical MIMO wireless communications, has confirmed that its StreamCaster 4200 radio has been selected by MILREM, the Estonia-based designer and manufacturer of Unmanned Ground Vehicles (UGVs), for use on the THeMIS (Tracked Hybrid Modular Infantry System) platform.
THeMIS is a multi-purpose unmanned vehicle which can be utilized as an intelligence, surveillance, and reconnaissance (ISR) asset to assist target acquisition, logistics support, and medical evac and other missions. MILREM has chosen the Silvus StreamCaster 4200 (SC4200) as its datalink to provide wireless command/control and video for a variety of defense and commercial customers.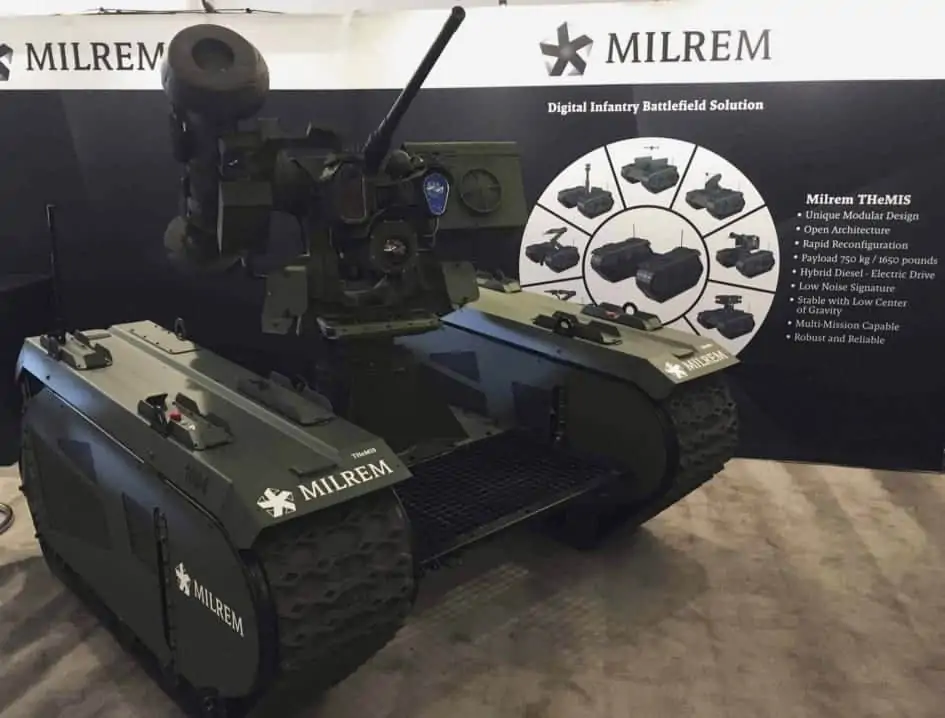 Paired with high performance antennas, Silvus radios allow the THeMIS to drive extended ranges, pushing video and data communication farther than before. The radios feature transmit beamforming, and industry first that nearly doubles the signal range of similar competing data links in the unmanned systems market. MIMO spatial multiplexing vastly increases throughput, and space-time coding enhances overall strength. Data rates up to 100+ Mbps are supported over the bi-directional, low latency datalink.
"Silvus is offering rugged and high quality MIMO radios which have proven to provide reliable wireless video and data communication over extended range. The technical support and guidance from the Silvus team has been quick and very effective." said Rivo Opik, MILREM's Chief Engineer. "From the engineering side, Silvus StreamCaster radios have been very easy to use. The user interface with system settings is nicely organized and radios have several useful additional features, including mesh networking."
This extended range is key, and is why MILREM searched for an improved data link to complement their existing THeMIS platform. Companies purchasing the THeMIS can control one, two or an entire fleet of THeMIS UGVs and monitor exactly what is happening at any given time using real-time, live-feed HD video from the Silvus radios.
"The radios have been performing greatly. Extended range with higher output power is not an issue when used on our ground vehicle. In urban environments where signals are attenuated by buildings and other obstructions, it is even possible to extend operational range by use of one or more repeaters.," added Opik. "We were able to test extended range in open areas and test the functioning of mesh network on our vehicles. The vehicle was controllable with non-existing latency over meshed network."
Silvus created its StreamCaster series of MN-MIMO radios to enable military-grade wireless video, data and voice communications in the most extreme situations. The ability to create an ad hoc self-forming/self-healing mesh network is essential for the dynamic tactical operations. This powerful method of wireless connectivity is a natural fit for Unmanned Ground Vehicles (UGVs), and in particular, for several major US Military UGV programs where stringent performance requirements dictate the use of advanced communications techniques.