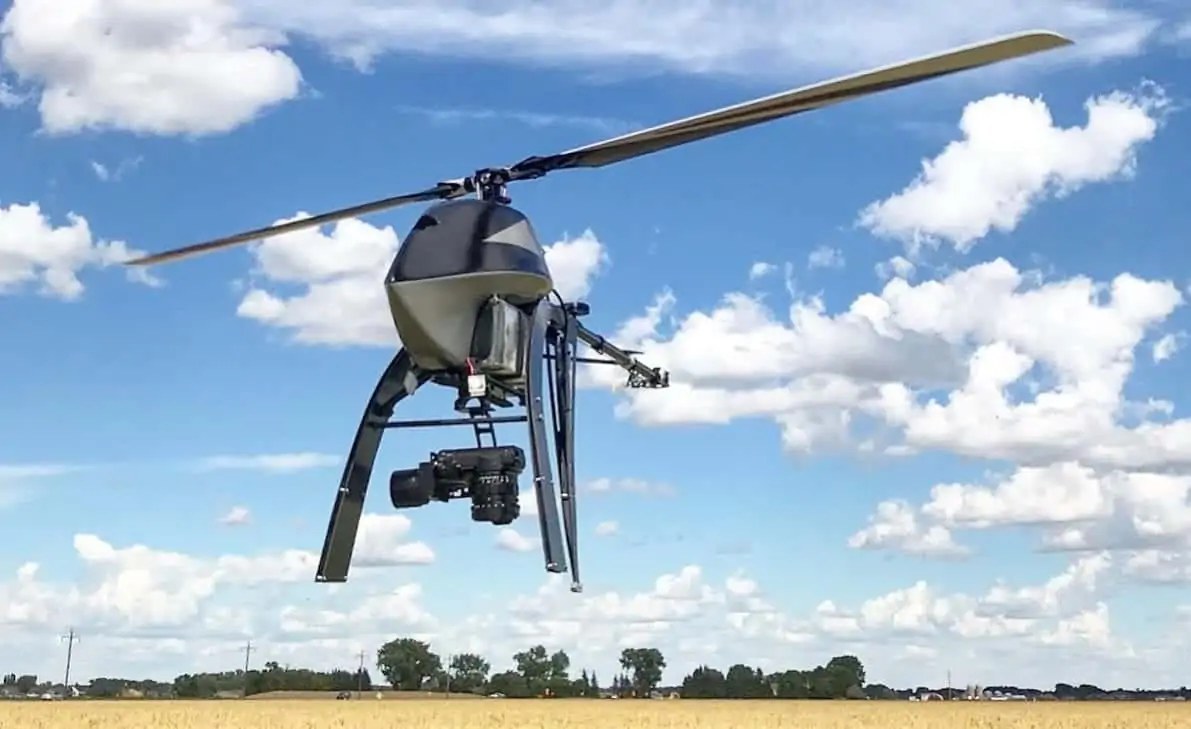 Altus Intelligence has unveiled an electric helicopter drone platform ahead of its official release at Interdrone in Las Vegas this coming September. The ORC2 is a small battery-powered UAS, capable of 60 minute flight times.
The ORC2 features the same unique autopilot technology as Altus' larger water-cooled 70cc twin gasoline engine-powered ORC4 UAS. The autopilot allows both systems to be flown as a multirotor, utilizing the same Ground Control Station across all Altus craft. Flight planning, automated mission execution and telemetry are all handled simply and quickly via a touchscreen tablet interface coupled with a set of controls for GPS assisted flight. The system features secure long range communications and of course provides complete data and location security with no sharing of the operators' proprietary information.
The ORC2 has been optimized to carry a useful payload of Lidar and gimbaled sensor for photogrammetry. Running just two 6S batteries the helicopter has a comfortable endurance of 60 minutes plus reserve.
The advantage of the Altus helicopter platforms is the removal of the complexity that has traditionally come hand in hand with unmanned helicopter operation. This is highlighted by the very simple and docile flight model that can be taught to any operator regardless of their level of experience or skill, and extends to the service plan that is inclusive in the cost of the helicopter package. The plan incorporates servicing at intervals as well as back to base inspection and repair if necessary for North American customers, soon to be supported in Europe and Asia Pacific.
Altus has been demonstrating the ORC2 in the United States this August to a select group of customers and the response has been very encouraging. More demonstrations are planned in the lead up to Interdrone and pre-orders are being taken for both the ORC2 and ORC4.
"The small unmanned helicopter market was due for a shakeup" said Shaun Mitchell, CEO of Altus Intelligence Inc, "there are very few viable options out there for folks looking for a user friendly system dedicated to commercial operations."