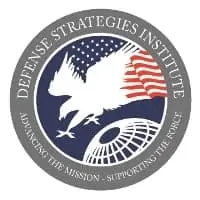 On September 26-27, 2017, senior leaders within the U.S. Military Services, DoD, Industry and Academia will convene in Alexandria, VA, for two days of off the record briefings and senior level discussions at Defense Strategies Institute's "Town Hall" Autonomous Capabilities for DoD Summit.
The release over the last year of such reports as The Defense Science Board's Summer Study on Autonomy and various Service and Joint Staff reports all acknowledge the growth and advancements occurring in autonomous capabilities (machine-learning, neural networking, etc…) and the need to enhance their applications towards DoD systems.
Current advocacy out of the Deputy Secretary of Defense's office to apply autonomous capabilities rapidly to DoD systems only re-emphasizes the focus of the Department towards this topic.
The more precise questions now evolve towards how do you structure requirements and acquisition for autonomous capabilities that are often times a software solutions being applied to a hardware platform? What are the precise applications that the respective Services are looking at for their near and far term mission needs?
How do you design a testing and evaluation, verifying and validation program that overcomes the inherent challenges associated with the non deterministic nature of these capabilities?
The dialogue will focus on achieving and applying levels of machine-learning and narrow AI to DoD systems at-rest and in-motion across all physical and non physical domains according to mission priorities.
Several speakers include:
Mr. Dyke Weatherington, (Performing the duties of) ASD, Acquisition (OSD AT&L)
Mr. Frank Kelley, DASN, UxS (ASN (RDA))
Dr. Greg Zacharias, Chief Scientist, USAF
Mr. Kenneth S. Callicutt, SES, J8 Director, Capability and Resource Integration, USSTRATCOM
BG David P. Komar, USA, Director, Capabilities Developments Directorate, ARCIC (TRADOC)
Dr. Robert Sadowski, SES, Army Chief Roboticist, TARDEC
Dr. Lawrence Schuette, SES, Director of Research, ONR; Chair, Autonomy COI for DoD
Dr. Brian Sadler, Senior Research Scientist (ST) for Intelligent Systems, ARL
Col Jason M. Brown, USAF, Commander, 480th ISR Wing
In order to allow for actionable discussion and dialogue amongst speaker and attendees, seating will be limited. Register now to reserve your seat. Active military, government and State personnel attend complimentary.