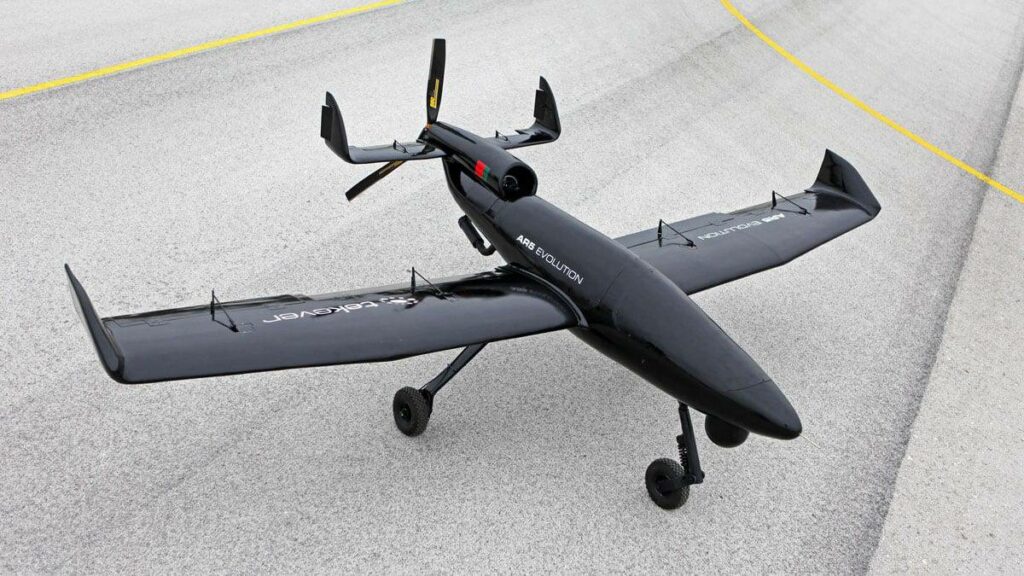 TEKEVER has announced that its AR5 UAS (Unmanned Aerial System) has been chosen by the European Maritime Safety Agency (EMSA) to create the first European maritime surveillance and environmental monitoring system based on drones. The announcement was made during the 2017 Paris Air Show.
The two-year framework contracts signed with EMSA are worth up to 77 Million Euros and are part of a wider program designed to provide UAS-based maritime services in support of EU Coastguard and environmental protection activities.
The consortium created by TEKEVER and Collecte Localisation Satellites (CLS) was ranked first among all candidates for supplying services using tactical-sized UAS. The services are based on the TEKEVER AR5 UAS, a system designed for long range maritime surveillance and pollution monitoring missions, equipped with a comprehensive set of sensors in a fully integrated payload.
"Following a request to EMSA by a EU Member State, our consortium will provide a complete, turnkey, fully operational service for conducting maritime surveillance and environmental monitoring missions. This revolutionary service provided by EMSA is having a profound impact on the market and raising a very high interest in many countries throughout Europe," said Ricardo Mendes, General Manager of TEKEVER Autonomous Systems.
"CLS has been providing satellite based services to EMSA for many years, and we now have the opportunity to complement these services with a drone-based capability. We'll provide the backend for the service, and deploy expert staff to support multiple types of missions, including pollution detection – an area in which CLS has over 30 years of experience," said Gaetan Fabritius, Head of Maritime Surveillance at CLS.
The services are expected to begin within the next few months, and will provide a flexible and cost-effective way for maritime authorities throughout Europe to gain a new set of capabilities. Services can be made available for variable periods, starting from 2 months.
The UAS operations can be performed in any sea area surrounding the EU or an EFTA country, or even be extended outside EU adjacent seas upon common agreement and on request by the European Commission. With this new capability, EMSA will complement EU Member State action in the fields of oil spill detection, maritime surveillance and the monitoring of air emissions from ships.