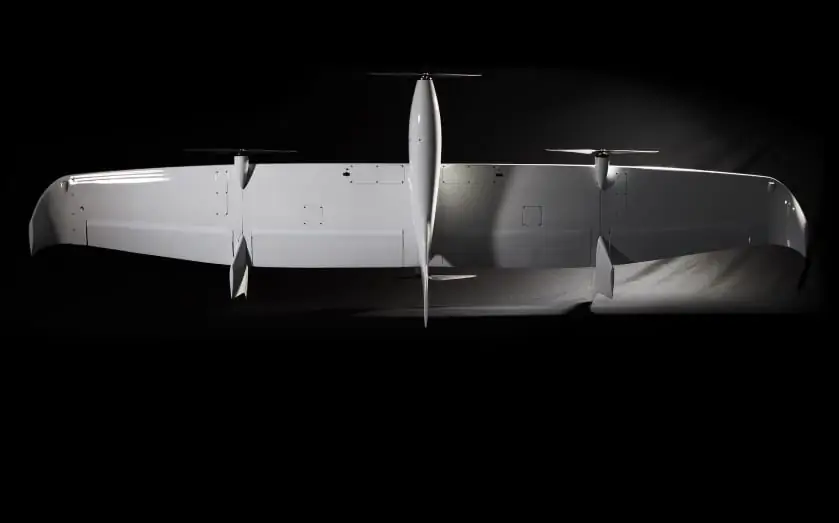 Swift Engineering has announced that its Swift020 hybrid unmanned aircraft system (UAS) has successfully performed a completely autonomous marine flight test excursion off the coast in Orange County, California. The test, one in a series conducted by Swift Engineering, consisted of 8 consecutive fully autonomous launch and recoveries off a boat with an aft deck of 20' x 30'. The fully autonomous flight tests were executed with the push of one button.
"This is a game-changer for small marine vessels," said Andrew Streett, Chief Scientist for Swift Engineering. "It is a culmination of internal R&D systems development and this success validates the maturity of the Swift020 platform."
The Swift020's X-Blade technology combines the benefits of VTOL with the efficiencies of fixed wing flight. It is a vertical take-off and landing (VTOL) transition to horizontal flight technology that does not use rotating mechanisms; all the control is conducted with in the flight control autopilot system. The X-Blade technology used in the Swift020 can be scaled to larger and different configuration platforms.
The Swift020 is the culmination of over 13 years of research and development in the UAV marketspace. The Swift020 UAS takes off and lands like a quad-rotor and transitions to efficient fixed-wing forward flight without additional launch and recovery equipment, allowing it to vastly reduce operational time and cost. Applications for the aircraft include linear infrastructure, oil and gas, maritime, emergency services, delivery, agriculture, scientific research, surveillance and military/defense markets.