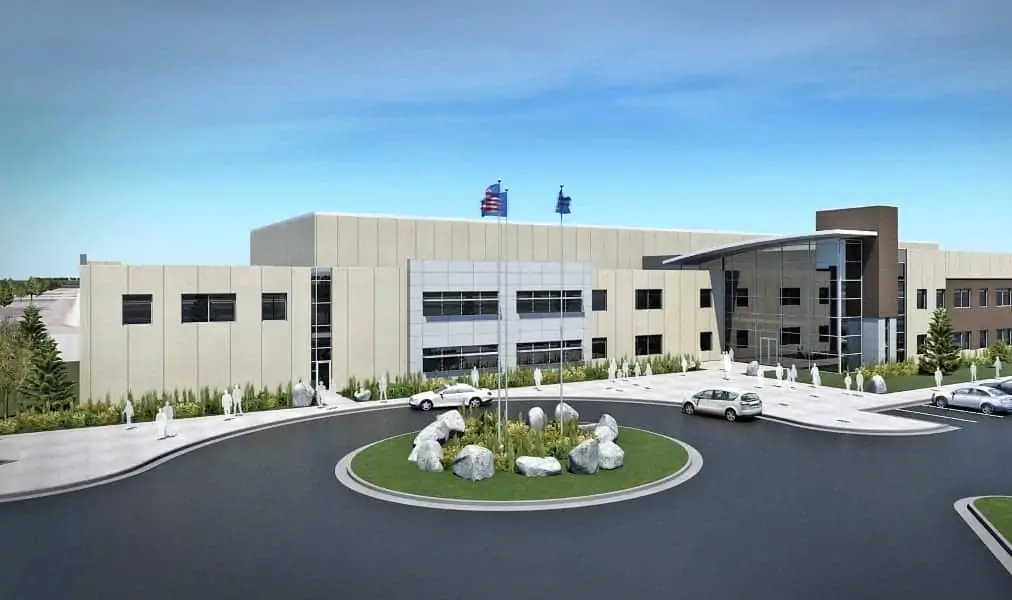 Harris Corporation has announced that it has been selected by Grand Sky Airfield Operations to provide an advanced solution to support beyond-visual-line-of-sight (BVLOS) unmanned aerial systems (UAS) flight operations – reducing the need for chase planes to provide constant visual surveillance during flight. The announcement was made during the AUVSI Xponential trade show in Dallas.
Harris will provide a customized RangeVue sense and avoid solution that delivers real-time situational awareness of surrounding unmanned and manned aircraft traffic, with reliable multi-sensor surveillance for cooperative and non-cooperative vehicles. The solution will cover the 217-acre unmanned aircraft business and aviation park located on Grand Forks Air Force Base, North Dakota.
It will enhance Grand Sky's infrastructure for safe and efficient BVLOS UAS operations and testing, ensuring the FAA's stringent safety requirements are met and eliminating the need for expensive chase planes to track UAS entering, exiting or operating within Grand Sky's 60 nautical-mile radius airspace.
Harris' Grand Sky solution will combine available surveillance sources – including Grand Forks AFB's radar feed, locally installed ADS-B Xtend and FAA NextGen surveillance data – into a single stream that offers superior area coverage and airspace visualization for drone operators. Xtend supplements the FAA's existing ADS-B nationwide network operated by Harris, which provides precise and reliable satellite-based surveillance for the nation's air traffic control system.
"We are excited to work with Harris in creating an ecosystem where Grand Sky tenants will have the ability to conduct first-of-its-kind BVLOS UAS flights," said Tom Swoyer, president, Grand Sky Development Company. "Grand Sky's capabilities are rapidly expanding, enabling commercial and government operators to efficiently deploy their technologies and conduct operations."
The Grand Sky project continues Harris' commitment to support UAS activities in the state of North Dakota. In February, Harris signed an agreement with Northern Plains UAS Test Site and the University of North Dakota to develop a first-of-its-kind BVLOS operations network. Both efforts will ensure the development of standards for UAS integration into the national airspace, enabled by an aviation-grade BVLOS UAS network that supports safe and efficient UAS operations and testing.
"Harris' work with Grand Sky continues our leadership and innovation in UAS BVLOS operations," said George Kirov, vice president and general manager, Harris Commercial UAS Solutions. "Harris is now uniquely positioned to provide technologies and services essential to help make Grand Sky a success."