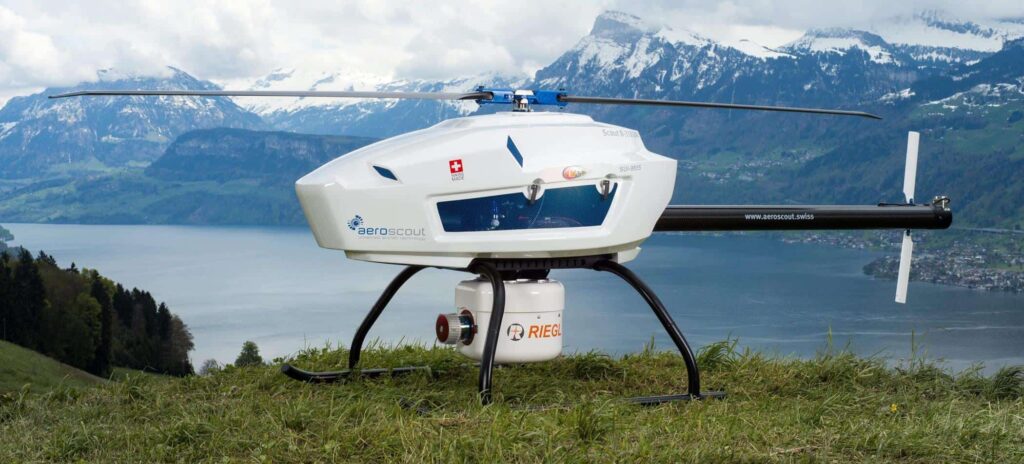 Swiss-based UAV manufacturer, Aeroscout, has launched the new Scout B-330 UAV Helicopter, which is built with a high payload capacity of up to 50 kg (110 lbs), a long flight endurance (of at least three hours) and the capability of flying at high altitudes (up to 3,000m above sea level) in a typical mission scenario. This includes a full autonomous take-off sequence, a mission flight at variable speed, and a landing sequence.
The Scout B-330 UAV is specifically designed for LiDAR-based powerline mapping missions and sets a new benchmark in the long endurance UAV class, with its combination of flexibility, world-renowned Swiss quality, and competitive pricing.
"After one year of intense development, we are very excited to introduce our new Scout UAV system to the public. The reactions from XPONENTIAL were extremely positive and encouraging; we are very motivated for the serial production out of the system" said Dr. Christoph Eck, Aeroscout founder and CEO.
The Scout B-330 pairs perfectly with RIEGL airborne and unmanned LiDAR sensors, such as the RIEGL VP-1 Helicopter Pod, the RIEGL VUX-1UAV lightweight UAV laser scanner, or the RIEGL VUX-1LR lightweight, long range airborne laser scanner.