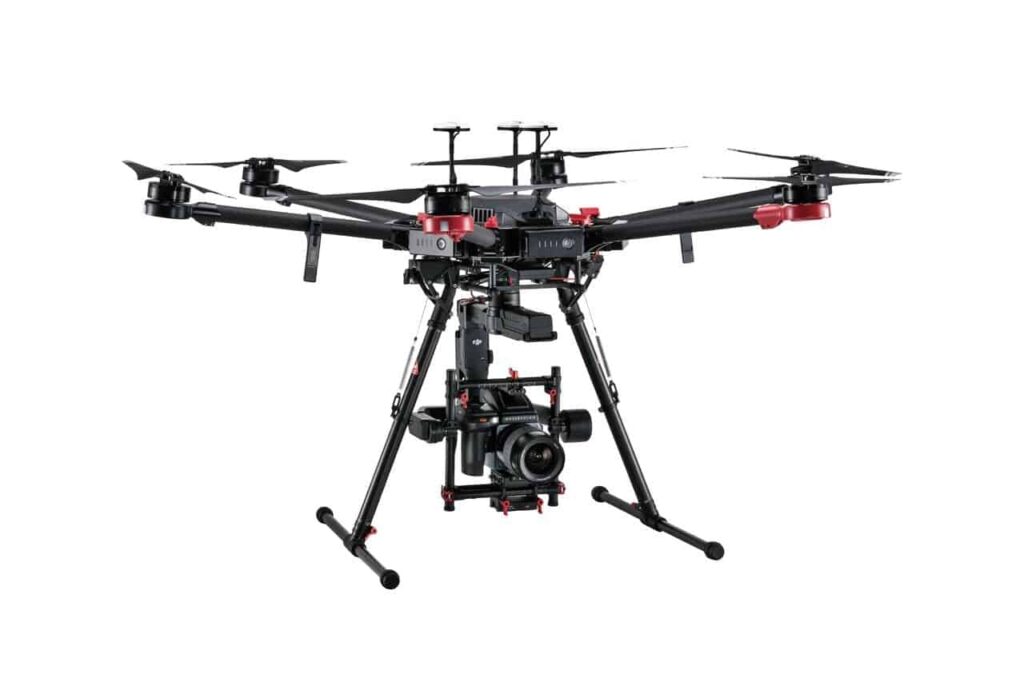 DJI and professional camera developer Hasselblad have announced the introduction of what the two companies claim is the first 100-megapixel integrated drone imaging platform.
The DJI M600 Pro drone, the Ronin-MX gimbal and the Hasselblad H6D-100c camera combine each company's technological expertise to create an tool for precise, detailed and accurate aerial imaging. Professional drone users can continuously control camera operations in flight using the DJI GO app, in order to provide rich imagery for landscape and fine-art photography, robust data for surveying and mapmaking, and a wide variety of possibilities for future professional endeavors.
The flight platform for the combination is the DJI M600 Pro drone, an advanced and adaptable six-rotor flight platform equipped with the Lightbridge 2 transmission system, a dustproof propulsion system and six Intelligent Flight Batteries. The M600 Pro can be guided by the D-RTK GNSS navigation system, which can withstand strong magnetic interference to provide precise centimeter-level 3D positioning. This enhanced accuracy over typical barometer, compass and GPS systems makes it suitable for exacting commercial, industrial and scientific applications.
The Hasselblad H6D-100c camera features a large 53.4 mm x 40.0 mm sensor that offers enhanced detail, color reproduction and tonal range even in poor lighting conditions using the HC and HCD lens family. The camera mounts on the drone through the Ronin-MX three-axis stabilized gimbal, which uses powerful motors and inertial measurement units to resist high G-forces, maintain stability and hold the horizon.
The M600/Ronin-MX/H6D-100c platform is on display at the 2017 NAB Show in Las Vegas, Nevada.