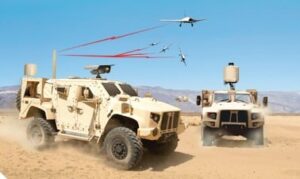 SRC Inc. has been awarded a $65M contract to provide the U.S. Army with an integrated counter-UAS system to meet an urgent requirement to detect and defeat drones. The majority of this work will be performed by SRC with work also being performed by defense systems supplier DRS. SRC's scope of work includes engineering, production, and sustainment.
"Central New York has become a hub for Unmanned Aircraft Systems innovation and manufacturing, and SRC is a leader in this field," said U.S. Rep. John Katko. "This investment will help support the Army in combating the ever-evolving threats that we face, while creating a significant number of high-tech jobs in our region's growing UAS industry."
As a result of this award and other recent wins, the company is actively hiring more than 50 engineers in Central New York. SRC anticipates continued growth in several technology areas, requiring an additional 300 employees nationwide over the next three years.
"We are proud to partner with the Army to provide critical technology that will defend against evolving threats like small drones," said Paul Tremont, president and CEO of SRC. "This contract is a great example of the innovative solutions our employees create."