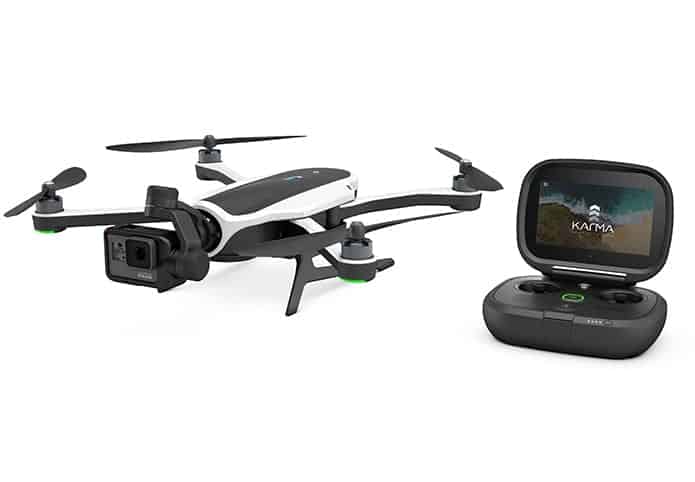 GoPro has announced that it has relaunched the Karma, a drone designed as a stabilized platform for aerial photography and video. The Karma system is comprised of the compact and foldable Karma drone, which fits in a backpack, along with the Karma Grip, a 3-axis camera stabilizer that can be handheld, mounted or worn.
"Karma is the ultimate aerial, handheld and wearable stabilization solution for the GoPro community," said GoPro founder and CEO, Nick Woodman. "As the consumer drone market continues to grow, Karma delivers the most versatile solution at a very accessible price."
GoPro had previously withdrawn Karma from the market after it was found that a small number of Karma units were experiencing power loss mid-flight. A redesign of the battery latch solved the problem, allowing GoPro to return the Karma to market.
Karma is programmed with preset flight patterns such as dronie, orbit, reveal and cable cam. A game-style controller features an integrated touch display, allowing users to fly without the need for a separate phone or tablet to see what the drone sees. Separately available harnesses make Karma compatible with HERO5 Session and HERO4 Black and Silver cameras.