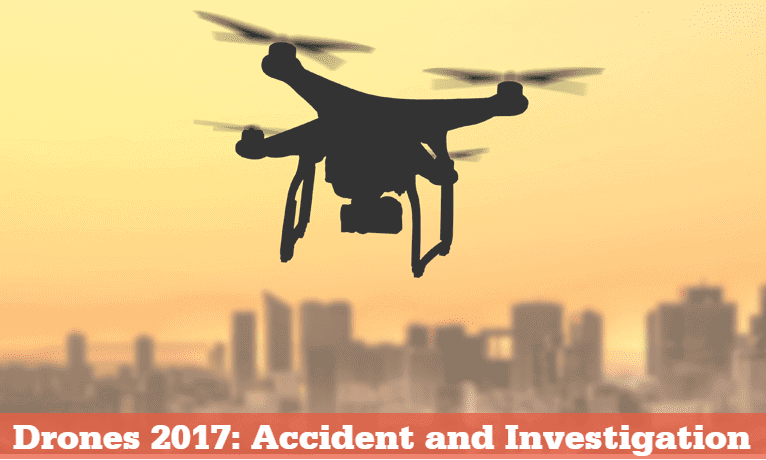 The Institution of Mechanical Engineers has announced the launch a new conference to be held on 21st February 2017 in London. Drones 2017: Accident and Investigation will be led by an expert Advisory Board of UK thought-leaders from leading universities and the Ministry of Defence.
With recent developments in unmanned aerial vehicles (UAVs) and remotely piloted aircraft systems, investigators and emergency services alike are able to use drones to enhance accident investigation techniques. This seminar will enable attendees to learn about the implementation of drone technology in emergency response services across the UK and how it can benefit post-accident investigation and data collection.
Confirmed speakers include:
• Lt Cdr Scott Hislop, Defence AIB Senior Engineer (Maritime), Defence Accident Investigation Branch
• Richard Ross, Principal Inspector, Air Accident Investigation Branch
• Mark Callaghan, Operational Lead for Drones, National Police Chiefs' Council
• Thomas Braagaard Sylvest, Head of UAV Education and Operation, Copenhagen Fire Department
• Ian Capewell, Inspector, Rail Accident Investigation Branch
Key programme highlights:
• The Defence Accident Investigation Branch and Air Accident Investigation Branch share their use of drone technology
• Hear about the national picture of drone development and use across the UK Police force from The National Police Chiefs' Council
• The UK Ministry of Defence share an exclusive case study on the latest unmanned drone project with Airbus
• Discover insightful results from the European Emergency Number Association DJI Drone trial from the Copenhagen Fire Department
• Hear from leaders in drone use by emergency services Lancashire Fire and Rescue Team.
The event is cross industry as the different industries including police, rail, military and marine are all looking to learn from each other. In particular, attendees will hear from those who are actively using drone technology, looking at drone technology and developing drone technology specifically for the purpose of emergency response and investigation.
Register your attendance to understand the usefulness of drones and how drones are being used by different organisations for accident management and investigation. For further details visit www.imeche.org/drones or email [email protected]. EARLY BIRD EXPIRES 20 JANUARY 2017.