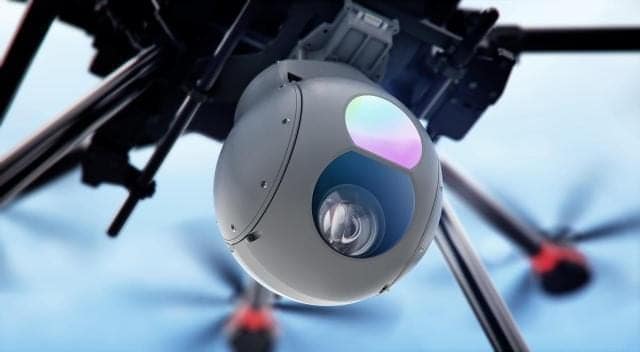 Octopus ISR Systems has announced an enhanced version of the company's Epsilon 140, a UAV gimbal with a dual-sensor payload. The enhanced version of the Epsilon 140 features a 3.3x IR continuous zoom lens on LWIR sensor while maintaining a weight of only 1.7kg. This new capability makes the Epsilon 140 suitable for night-time surveillance and reconnaissance missions.
Find suppliers of Gimballed Camera Systems >
Octopus ISR has also signed a long-term agreement with RT LTA Systems, a manufacturer of aerostats, to provide the Epsilon 140 payload as a default option for RT LTA's Skystar 100 mini aerostat system.
"We designed the Skystar 100 to be compact, robust, and easily transported, assembled, launched and operated by a two-man crew," said Rami Shmueli, CEO of RT LTA Systems. "With the lightweight Epsilon 140 and its new IR zoom capability, unmatched stabilization performance, and advanced features like built-in target tracking and moving target indicator, it is a perfect match for our system."
"The combination of Skystar 100 with the enhanced Epsilon 140 forms a mobile, high-performance, and cost-effective solution for any kind of surveillance and reconnaissance mission," said Konstantins Krivovs, Business Development Manager of Octopus ISR Systems. "While installed on a Skystar 100 balloon, the Epsilon 140 can be used day and night for large-area surveillance, with the ability to zoom in on the target of interest and therefore increase situational awareness."