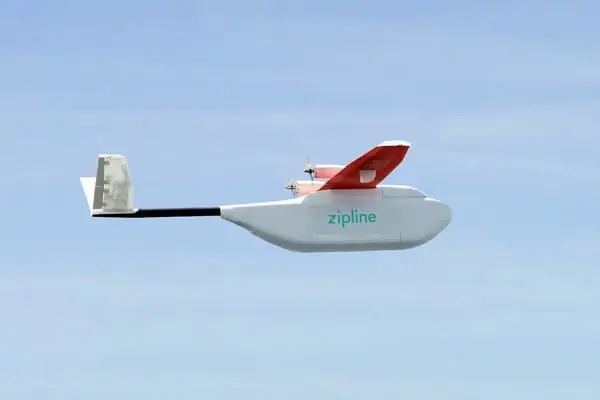 Trust Automation, Inc., a developer of high-efficiency motors and control systems, has announced that it has provided critical engineering support in the development of the recovery system for Zipline International's medical delivery drones. Trust Automation was instrumental in taking a concept provided by Zipline from drawing board design to operational reality. The Zipline system flies lifesaving and critical medical supplies to remote and inaccessible areas. Zipline recently began official routine and national scale deliveries of blood to health facilities in Rwanda.
"Trust Automation contributed to the Zipline drone technology by creating a small footprint capture/recovery solution required to make this program operable in locations where runways are not practical," said Ty Safreno, CEO and CTO of Trust Automation. "In the technological world we live in today it is unacceptable to know that lives are lost because communities have zero access to critical medical supplies. Being part of a project that saves thousands of lives on a global scale is an honor and driving inspiration for us."
"We thank Trust Automation for their contributions to the success of Zipline's lifesaving medical supply deliveries," said Keenan Wyrobek, CTO of Zipline International.
Zipline's goal in Rwanda is to put each of the country's 11 million citizens within a 15- to 35-minute delivery of any essential medical product.