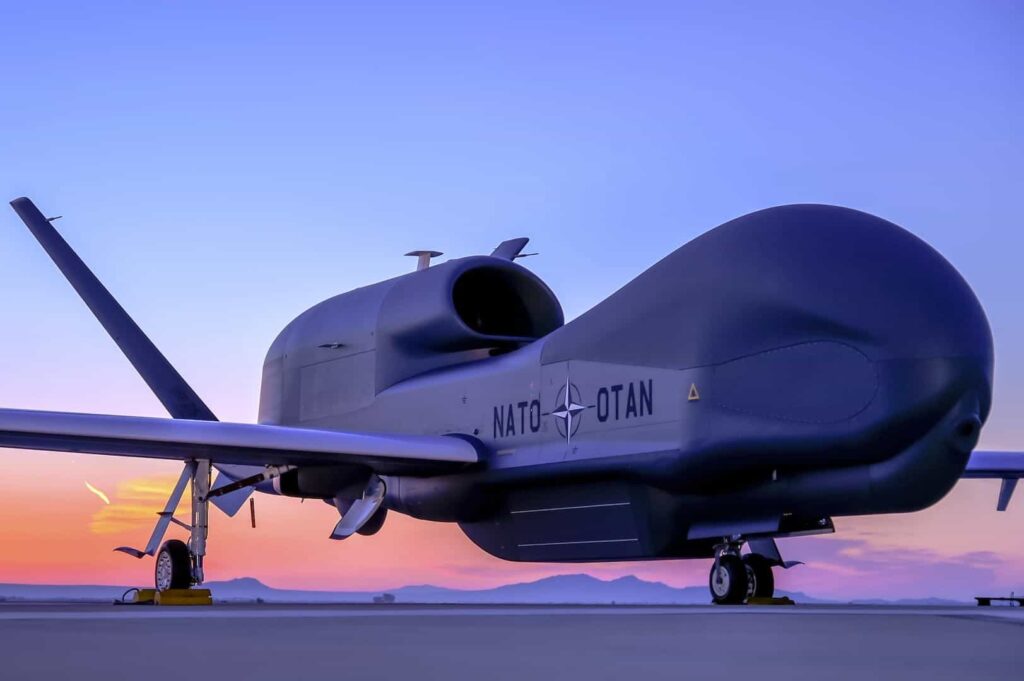 Danish defense and security firm Terma has announced that it has signed a contract with NATO Alliance Ground Surveillance Management Agency (NAGSMA) for delivery and installation of an automated target recognition and identification system to the NATO Alliance Ground Surveillance (AGS) Programme.
Terma's task is to deliver a system which will assist the operators in the control room in interpreting Synthetic Aperture Radar (SAR) radar data from the remote controlled Global Hawk aircraft.
The contract value is MEUR 15.1 with solution delivery in 2019. The system will be integrated at NATO's AGS Main Operation Base (MOB) at Italian Air Base Sigonella in Sicily.
"We see this as a very important contract that enables Terma to bring several of our core competences within radar technology and signal processing in play to benefit the operational value of the NATO AGS system", says Executive Vice President and Chief Commercial Officer Steen M. Lynenskjold, who signed the contract at a ceremony at the NATO headquarters with General Manager James E. Edge, NATO Alliance Ground Surveillance Management Agency.
"This capability is one of SHAPE's top operational requirements. It will provide quicker actionable intelligence to war fighters and crisis managers across the Alliance. I am very pleased to work with our partners in Terma to make this happen," says Jim Edge, NAGSMA General Manager.
Terma has worked closely with DTU Compute and DTU Space from the Technical University of Denmark (DTU) to establish a SAR image database for development purposes and exploiting state-of-the-art knowledge in relation to image recognition and machine learning.