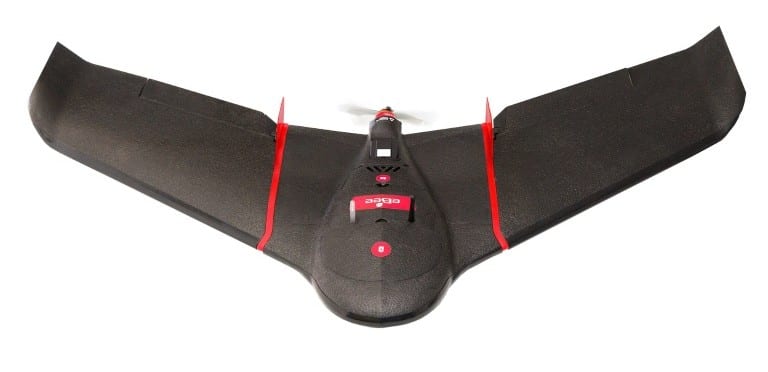 senseFly has expanded its portfolio with the launch of the new eBee SQ fixed-wing agricultural drone. This unmanned aircraft system (UAS) is built for the Parrot Sequoia multispectral camera and can cover up to 10 times more ground than small quadcopter drones.
The eBee SQ is an advanced agricultural system designed for professionals such as crop consultants, growers and researchers. It builds on the success of senseFly's popular eBee platform, which has recorded over 300,000 successful customer flights to date over seven continents, and combines the benefits of precise crop imaging with large ground coverage. It is fully compatible with existing agricultural workflows.
Find suppliers of Fixed Wing UAVs >
"The eBee SQ allows agricultural professionals to collect highly precise data on the health of their crops, efficiently and cost-effectively," said senseFly's CEO, Jean-Christophe Zufferey. "It represents a platform-proven upgrade for those who may have been trialling drone technology—for example by flying quadcopters over their crops—including those who already own a Parrot Sequoia. By upgrading to the eBee SQ, these operators gain a professional-grade, easy-to-use system that can cover many more acres in a single flight."
The Sequoia multispectral sensor captures data across four highly distinct spectral bands (near-infrared, red-edge, red and green) plus visible RGB imagery. Once the drone's images have been processed, using a solution such as Pix4Dmapper Ag/Pro (Desktop & Cloud) software or cloud-only solutions such as MicaSense ATLAS and AIRINOV's, the Sequoia's broad spectral data enables numerous vegetation indices to be computed including NDVI, NDRE, MCARI and CCCI. The resulting index maps can then be employed to assess factors such as a plant's chlorophyll levels, a key indicator of crop health. With Pix4Dmapper Ag/Pro, these index maps can be further adapted to create exportable prescriptions (i.e. application maps), allowing professionals to carefully optimise their crop treatments to improve production quality, boost yields and reduce costs.
The eBee SQ can fly for up to 55 minutes on a single battery charge. This performance enables it to cover up to 500 acres (200 ha) in a single flight at 400 ft (120 m) above ground level. The result is fewer flights per project, for less time spent collecting data and more time acting on it.
The eBee SQ's supplied planning and control software, called eMotion Ag, is compatible with Farm Management Information Systems (FMIS) and ag machinery. eMotion Ag was developed with expert input from leading agriculture service provider AIRINOV, whose team of agronomists has worked with more than 5,000 farmers across France and beyond. Compatible with Windows OS-based PCs and tablets, its features include: direct importation of crop boundaries from the user's FMIS, in shapefile format, for accurate and efficient mission planning; image overlap pre-sets to aid quick deployment; and multi-field uploads, enabling several fields to be included in a single flight plan.