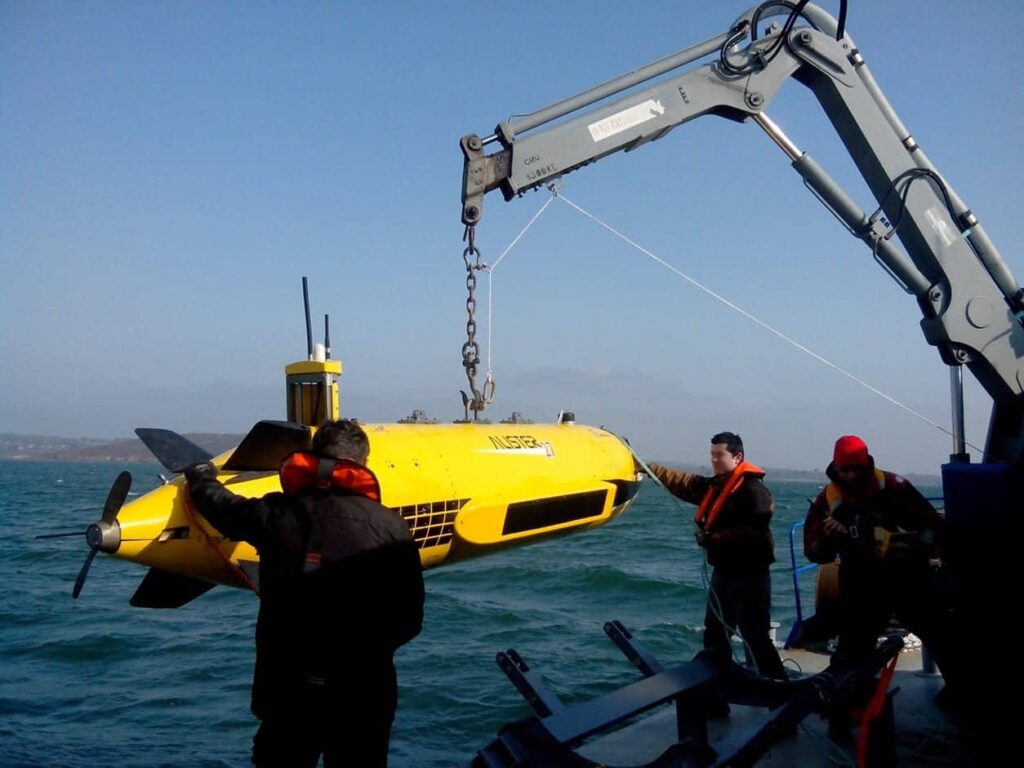 ECA Group has announced that, along with its partners DCNS and Thales, it has successfully completed the Espadon demonstration program for the French Ministry of Defence's Direction générale de l'armement (DGA). The program enabled ECA Group to develop the launch and recovery of an autonomous underwater vehicle (AUV) from an unmanned surface vessel (USV).
The Espadon program is a component of the French MoD's overarching Système de Lutte Anti-Mines Futur (SLAMF) future mine countermeasures program. The aim of the program was to prove that robotic systems could be used for underwater counter-mine warfare operations instead of conventional minehunters, with the goal being to avoid exposing minehunter crews to considerable danger due to the fact that these vessels operate in known mine fields.
For the program, ECA Group was in charge of all the robotics components of the system. In particular, ECA produced the long endurance A27 AUVs, the A18-T inpection AUV, the Sterenn-Du USV remote control system and the AUV launch and recovery system.
As part of the testing, both the A27 and A18-T AUV were deployed by the Sterenn-Du, demonstrating that it was possible for USVs to deploy AUVs for full-scale mine countermeasure operations and paving the way for a robotics-based new generation of mine countermeasure systems that some navies have already decided to use.
ECA Group has already had some success in providing such solutions to customers. Having developed all the necessary sub-systems (INSPECTOR USV, A9, A18, A27 AUV's, K-STER mine-killer), ECA Group can easily combine them in order to provide tailor-made and modular solutions that can be adapted to each customer requirement while optimizing the through-life costs (e.g. spares and training) by the use of common building blocks.
As a direct result of the program, the A27 AUV has also been selected for the Anglo-French Maritime Mine Counter Measure (MMCM) program. In addition, the Espadon program has enabled ECA to develop a solution that has proved to be of interest to the offshore community, allowing the recovery of AUVs in high sea states with the use of a sub-sea cage and docking system.