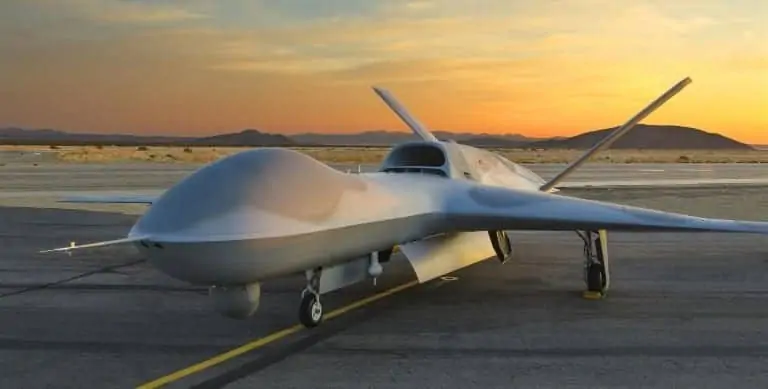 General Atomics Aeronautical Systems, Inc. (GA‑ASI) has announced that its company-owned Predator C Avenger RPA system has achieved a historic milestone in receiving a FAA-issued Experimental Certificate (EC), enabling it to perform routine operations in the U.S. National Airspace System (NAS).
"Beginning with the Predator B Altair program in 2005, GA-ASI has worked closely with the FAA in the airworthiness certification of RPA systems, promoting their integration in the NAS," said David R. Alexander, president, Aircraft Systems, GA-ASI. "GA-ASI is proud to be the leader in RPA airspace integration, as evidenced by Avenger, the first-ever jet-powered RPA to receive a FAA EC."
With avionics based upon the battle-proven Predator B/MQ-9 Reaper, Avenger is designed to perform high-speed, long-endurance missions over land or sea. The aircraft has a 44-foot long fuselage and 66-foot wingspan, is capable of flying at over 400 KTAS, and has an endurance of 15 hours. Avenger can support a wide array of sensors and weapons loads and has been designed to carry an all-weather GA-ASI Lynx Multi-mode Radar, an Electro-optical/Infrared (EO/IR) sensor, and a 2,000-pound Joint Direct Attack Munition (JDAM), delivering an optimal balance of long loiter Intelligence, Surveillance, and Reconnaissance (ISR) and precision-strike capability.
GA-ASI plans to begin flight testing of an extended-range Avenger in September 2016. With an increased wingspan of 76 feet, Improved Avenger will extend the aircraft's endurance to 20 hours.
In related news, GA-ASI also announced another significant accomplishment with its fleet of Avenger aircraft surpassing 11,000 flight hours, noting that 95 percent of those hours were accumulated in the past three years.