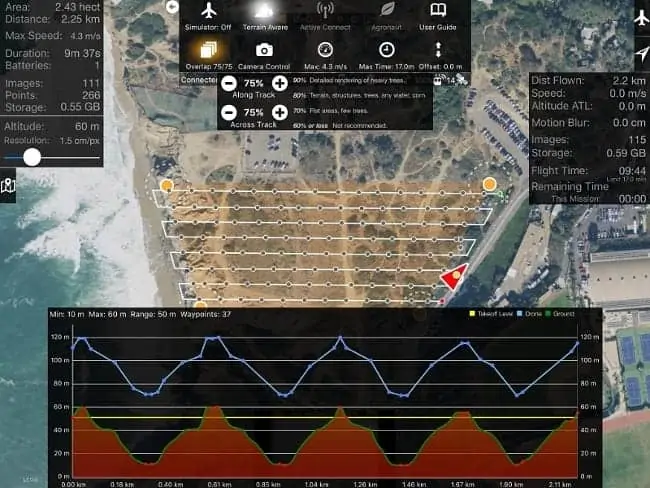 Drones Made Easy has released a new feature for its iOS app Map Pilot for DJI. The new technology allows users without an internet connection to define flight paths that follow the terrain being flown over as an in-app purchase.
"By combining NASA's recently released high-resolution global elevation data with our industry leading Map Pilot for DJI application, we have made a huge jump forward in what can and can't be mapped using drones," says Tudor Thomas, CTO of Drones Made Easy. "Our focus is on enabling new capabilities for drones and taking the guesswork out of automated data collection."
"Following the terrain when mapping minimizes ground resolution inconsistencies and maintains consistent overlap. These are important for achieving high-quality results. Our new Terrain Aware capability will be finding its way into a lot of great new features and applications in the future," continued Thomas.
To further their technological capabilities, Drones Made Easy has also partnered with a variety of specialty camera manufacturers to add support for different models, which will benefit both users as well as the camera companies themselves.