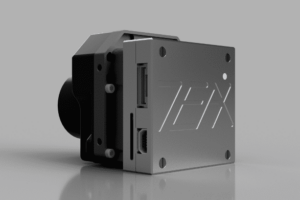 TeAx Technology, a developer of specialized payloads for commercial drones, has announced that it has developed a new version of its thermal data capture solution, ThermalCapture 2.0.
ThermalCapture 2.0, in conjunction with an unmanned aircraft, can be deployed in a wide variety of applications, including thermal inspections of roofs and solar panels, firefighting and disaster management, and research & development.
Find suppliers of Cameras & Imaging Systems for UAVs >
Features and specifications of ThermalCapture 2.0 include:
Per-pixel temperature measurements
Digital RAW data storage on Micro SD Card
Analog live video output
Position and time storage (GPS + PPS / MAVLink)
S-Bus compatible
Remote controllable
Compatible with Tau 2 cores in every resolution for 9Hz and 30Hz
Compatible with FLIR software tools
Weight of 95g including Tau 2 core
Size of 45 x 45 x 60 mm³ (W x H x L)
Aluminum housing
"Since we design and develop every piece of hardware and software in-house, we were able to optimize ThermalCapture 2.0 in a very strong way. And the results speak for themselves really: ThermalCapture 2.0 is faster and lighter, and one of the best parts is, it now stores even full frame rates for fast Tau 2 cores," CEO of TeAx Technology Stefan Thamke said.
ThermalCapture 2.0 includes post-processing software ThermoViewer, which also interfaces to Flir Tools software for more powerful processing requirements.
TeAx is also providing integrated solutions based on ThermalCapture 2.0, from thermal camera payloads to full thermal capture drone systems.