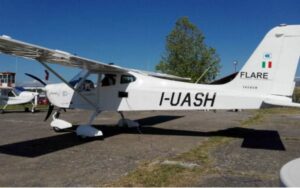 Partners of the RAID (RPAS ATM Integration Demonstration) Project have announced the successful completion of a flight trial campaign to evaluate and demonstrate the impact of innovative technologies and procedures for the integration of drones into unrestricted airspace, within current air traffic management environments. Led by CIRA, the Italian Aerospace Research Centre, the project involves Italian subject matter experts (DeepBlue, NAIS and Nimbus), Malta Air Traffic Service Provider (MATS) and the University of Malta.
The project is co-funded by the SESAR Joint Undertaking, a European public-private partnership that is managing the development phase of a collaborative effort to completely overhaul European airspace and its air traffic management (ATM).
During the flight trials, many evaluations were carried out by the team, most notably with respect to human, safety and security factors in different operating scenarios, including:
Fully automated and augmented autopilot modes;
Traffic separation managed by air traffic controllers dealing with manned and unmanned intruders;
Emergency conditions management during jamming/spoofing of the command and control link;
Cooperative traffic separation between remote pilot and controllers using an airborne automatic dependent surveillance – broadcast (ADS-B) based Detect And Avoid (DAA) decision support system.
The results of the trials campaign will be presented to stakeholders during the project's closing workshop, which will be held at the CIRA premises in Capua, Italy.