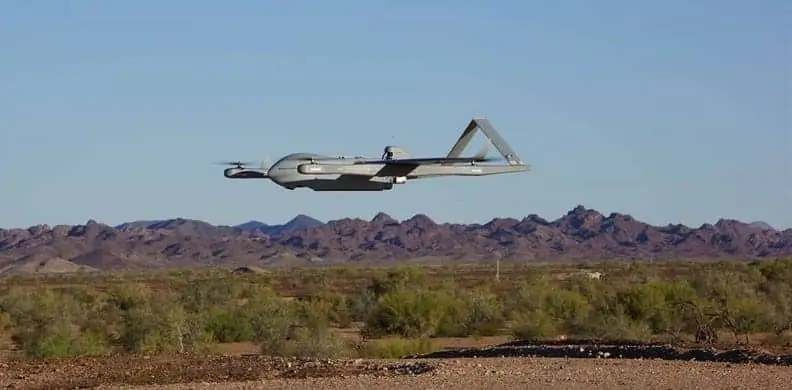 Textron Systems Unmanned Systems, a subsidiary business of aerospace and defense firm Textron Inc., has announced that it has successfully demonstrated its Aerosonde Small Unmanned Aircraft System (SUAS) enabled with Hybrid Quadrotor technology – allowing the system to take-off and land vertically to significantly increase mission flexibility.
With assistance from Latitude Engineering and Cloud Cap Technology , the Textron Systems' proof-of-concept work combines the vertical takeoff and landing (VTOL) capabilities of a multi-rotor platform with the efficiency, speed and endurance of the Aerosonde SUAS fixed-wing aircraft. With the addition of VTOL capabilities, the system retains service proven capability within a smaller, more portable footprint.
Watch the video:

"With its size, endurance and power, as well as experience in harsh environments from desert heat to the Arctic air, the Aerosonde SUAS has already proven its multi-mission capabilities," said Vice President of Small/Medium Endurance Unmanned Aircraft Systems David Phillips. "Now, with the potential to add VTOL capabilities, the mission possibilities are almost endless. The system could be launched from the smallest operational areas – adding an array of applications both on land and at sea."
Textron Systems' multi-mission capable Aerosonde SUAS has amassed more than 130,000 flight hours in commercial and military operations around the world. The system incorporates the purpose-built Lycoming EL-005 Heavy Fuel Engine and offers the ability to simultaneously support electro optical/infrared full motion video, communications relay, Automatic Identification Systems, and intelligence payloads within a single flight.