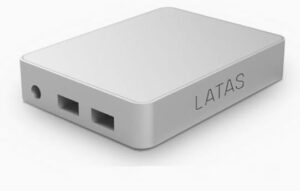 Modern Technology Solutions, Inc. (MTSI), an engineering services and technology solutions provider, has announced that in cooperation with industry partners PrecisionHawk and Texas A&M University Corpus Christi, it has successfully completed multi-aircraft testing of PrecisionHawk's Low Altitude Traffic and Airspace Safety (LATAS) platform at a small unmanned aircraft system (sUAS) test site at Port Mansfield. The traffic management demonstration and integration was funded and managed by the Department of Homeland Security Science and Technology Directorate's Borders and Maritime Security Division.
The testing took place over a two week period and included four unmanned aircraft and two manned aircraft demonstrating Air Traffic Management (ATM) technologies for pilot situational awareness in a total of 38 flown missions. The goal was to assess the current effectiveness of available technologies providing cloud-processed sUAS position reporting and crowd-based aircraft data sourcing.
"Essential to these tests was the employment of cloud processed cellular 4G-LTE position reports integrated in to a single airspace picture with crowd based ADS-B and airspace and traffic data," said Paul Evans, MTSI Senior Engineer. "Bringing these data pieces together for situational awareness purposes, in a live web application environment, allowed MTSI to assess the potential utility and scalability for future cooperative sUAS and manned aircraft operations. Further, it provided the opportunity to compare LATAS to traditional cooperative position reporting methods."
Aircraft position reports (GPS, ADS-B and IFF Mode C) were presented in real-time through the LATAS web application, which accurately alerted the sUAS pilots of approaching air traffic and any risk of entering geo-fenced restricted air space.
"This technology assessment further validates that there are effective solutions for entities, like the Department of Homeland Security, to safely operate manned and unmanned aircraft in a shared airspace today," said Tyler Collins, Vice President of LATAS at PrecisionHawk. "We believe that by pulling together and testing multiple layers of technology, we have the foundation for enabling wide spread drone integration in a real world setting in the very near future."