UAV Propulsion Tech has signed a reseller agreement with DST Control (Linkoping, Sweden) to market their lightweight high performance gyro-stabilized electro-optical systems and small lightweight thermal imagers into the US unmanned vehicle and manned aircraft markets.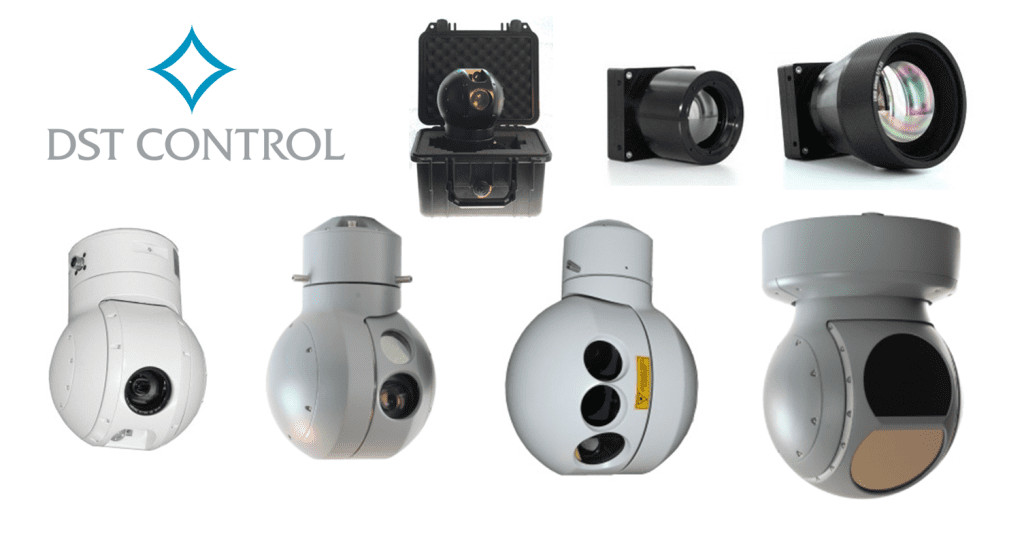 UAV Propulsion Tech is a US company that markets German, Canadian, Australian and now also Swedish technology into the North American Unmanned Aerial Vehicle (UAV) market. These solutions include consumer off the shelf (COTs) and custom: propulsion, autopilot, servo/actuator, and rescue/recovery parachute solutions. These products are proven solutions that are flying on several high end global UAV platforms. UAV Propulsion Tech currently represents: Orbital UAVE (custom heavy fuel propulsion systems), Goebler-Hirthmotoren GmbH & Co. KG (2-stroke aircraft engines and starter/generators), Volz Servos GmbH & Co. KG (actuators), MicroPilot (autopilots) and Skygraphics (rescue/recovery parachute systems).
DST Control's main business is development and supply of lightweight, high performance gyro-stabilized electro-optical systems with both EO and IR capabilities, and small lightweight thermal imagers. The "OTUS" gyro-stabilized electro-optical micro-gimbal is optimized for use in small & medium sized unmanned vehicles and small manned aircrafts. It is one of the smallest and lightest gimbals on the market, yet provides performance & functions found only in much larger units. It comes with a day-light camera and/or an un-cooled infrared camera combined with a laser range finder. OTUS provides unique optional functions such as geo-localization, automatic video tracking, and video recording, all integrated within the gimbal. OTUS gimbals have no export restrictions and are ITAR-free. DST has been supplying solutions for the unmanned vehicle industry for 20 years and has supported several global unmanned aerial vehicle programs.
Magnus Sundstedt, Marketing Director of DST said, "The US UAV market is one of the largest in the world and growing substantially every year so adding UAV Propulsion Tech as the US reseller for DST Control's gyro stabilized gimbal systems will help us expand our products into this growing market." Magnus went on to say, "Our ITAR-free OTUS gyro stabilized electro-optical line of gimbal systems and thermal imagers will give US customers a high end alternative to ITAR controlled systems sold into this market." Bob Schmidt, founder and president of UAV Propulsion Tech said, "The addition of DST Control's gyro stabilized gimbal solutions and lightweight thermal imagers will further expand our US UAV product offerings allowing us to provide solutions that will improve the performance, functionality and reliability of UAV's." Bob went on to say, The business expansion of UAV Propulsion Tech's product offerings will allow US defense and commercial UAV developers to have one source for the most advanced propulsion, servo, autopilot, gyro stabilized gimbals, thermal imagers and parachute solutions."
UAV Propulsion Tech is a privately held US company that represents several companies from Germany, Canada, Sweden and Australia that provide UAV solutions to the US market. Products include propulsion, servo, autopilot, gyro-stabilized EO/IR systems, thermal imagers and rescue/recovery parachutes that are being used on several high end UAV applications.