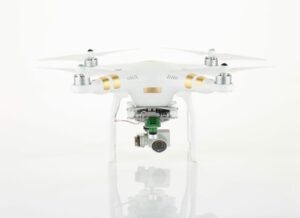 Sentera LLC, a designer and manufacturer of drones and related equipment, has announced that it has developed an add-on to DJI's Phantom 3 Professional unmanned aerial system (UAS) that will enable the user to capture normalized difference vegetation index (NDVI) data. Sentera's Phantom 3 NDVI Upgrade seamlessly integrates the firm's proven Single Sensor with the popular UAS, creating a precision scouting tool that captures color and NDVI imagery simultaneously.
To stay competitive, growers require real-time visibility of crop health data while using existing or low-cost tools. Sentera's Phantom 3 NDVI Upgrade directly supports this requirement.
"This season, growers successfully used the Phantom 3 NDVI Upgrade solution to help determine plant health and detect problems in the field, ultimately allowing them to decrease inputs while increasing their outputs," said Kris Poulson, vice president of agriculture, Sentera.
Poulson explained, "Pairing our proven Sentera Single Sensor with a Phantom 3, an already prominent scouting tool for the agriculture community, is allowing growers to add NIR and NDVI capabilities to an existing farm tool at minimal expense. Something that was not possible, particularly at this price point, six months ago."
Jeff Boersma, Pioneer Sales Representative, 212 Seed & Ag, commented, "This season, Sentera's Phantom 3 NDVI upgrade allowed me to capture exceptional NIR and NDVI imagery and data which helped me help my customers increase ROI and make strategic input decisions."
The Sentera Single Sensor is a small, light precision agriculture sensor, offering 10MP NDVI and a global shutter for crisp, clear aerial data collection. Incorporation of this precision sensor into a new or existing Phantom 3 drone has been designed to be quick and straightforward.
Customers can send an existing Phantom 3 drone directly to Sentera in a pre-paid box for professional integration of a Single Sensor into the drone. Alternatively, growers wishing to obtain a new Phantom 3 Professional drone with NDVI capabilities may purchase both items directly through Sentera at the same time, and integration of the Single Sensor will take place prior to shipment.