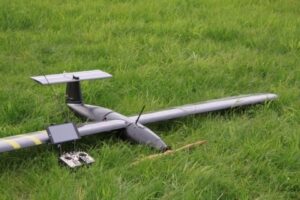 Horizon Energy Systems (HES), a developer of high-performance fuel cells, has announced that one of the company's fuel cells will be powering a new civilian UAV designed for search and rescue during its attempt to perform the world's first ever 300km UAV flight to cross the North Sea, linking Scotland to Norway.
The historic flight is the result of a joint effort between HES and Scottish UAV developer RaptorUAS. The team is working with Northern Colorado Search and Rescue in the US, as a first end-user of the long endurance UAV system.
The fuel cell is able to keep the Raptor E1 UAV flying for over 12 hours, which makes it an ideal support tool in difficult search and rescue operations over large areas of sea or land. Recognized as the world's longest endurance energy storage systems for electrical UAVs, fuel cells from HES have helped set new world records in the past, including the NASA-backed 5kg Pterosoar UAV's 128km flight in 2007.
"We look forward to breaking new ground in the search and rescue arena," said Taras Wankewycz, CEO of HES. "Long flight endurance enabled by fuel cells can make a significant difference in challenging field operations, and the difficult conditions in the North Sea make it an ideal proving ground."
Raptor UAS has recently launched a KickStarter campaign to help fund the record event. A portion of the funds raised will be used to provide the volunteers at Northern Colorado Search & Rescue with a turnkey Raptor E1 UAV system. The non-profit group partners with law enforcement agencies and fire departments in the US to provide the latest technologies to assist in various events, disasters, and accidents.