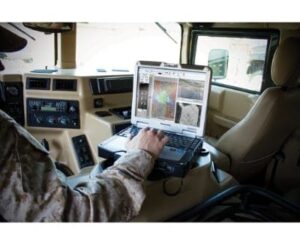 Insitu Pacific, the Australia-based subsidiary of unmanned systems developer Insitu Inc., has announced that it will demonstrate the Insitu Common Open-mission Management Command and Control (ICOMC2) ground control station at MAST – Japan's maritime systems and technologies event.
ICOMC2 is designed for expeditionary use and lets one operator manage multiple unmanned vehicles. Its open-architecture system scales to operate with systems as small as a soldier-worn device up to interfacing with operational level C2 systems that provide information on integrated displays from large screens. The core features a software development kit, enabling operators to customize their systems with plug-ins and new applications.
"ICOMC2 is a proven system," said Insitu Pacific director business development Dale McDowall. "The system has been refined through more than 800,000 flight hours and is currently supporting both land and maritime missions globally."
The system increases situational awareness with its augmented video overlay systems, allowing operators to overlay video with data such as terrain elevation, satellite data, target identification, border information and acoustic detectability in a single picture.
"ICOMC2 is another example of Insitu developing industry-leading technology that supports our customers' unique needs in the Asia Pacific region," said McDowall.
Members of the team will demonstrate ICOMC2 onsite during MAST.