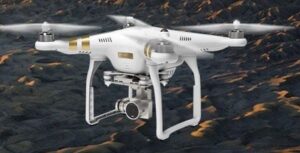 DJI, a manufacturer of unmanned camera technology, and Accel, a venture capital firm, have announced the launch of SkyFund, a first-of-its-kind investment vehicle dedicated to stimulating the unmanned aerial vehicle (UAV) developer ecosystem through access to capital, technology and resources.
SkyFund is designed to galvanize creative entrepreneurial energy and drive mainstream adoption of drone-based vehicles and services. The fund will invest in leading early-stage companies across the categories of robotics and machine intelligence, software, computer vision and navigation, multimedia communities and tools, services and more. In particular, SkyFund will support entrepreneurs and developers building on the DJI SDK to create industry-specific software applications for mapping, imaging, agriculture, inspection and beyond.
In addition to seed capital, SkyFund-backed companies will gain exclusive access to a range of resources through DJI and Accel. DJI will contribute product and technical resources, platform-level support around the DJI SDK and product APIs, access to preferred demos and beta programs, co-branding opportunities and go-to-market support to help entrepreneurs get their initial concepts off the ground. Accel, meanwhile, will draw upon its extensive history working with preeminent developer communities, such as Atlassian, Braintree, Cloudera, Couchbase, Dropbox, Facebook, Segment and many others, to help develop and implement best practices around developer evangelism, community building and scalable support channels.
SkyFund companies will also have access to an advisory board composed of thought leaders, practitioners, hackers and academics across the UAV landscape. Advisors will offer domain expertise and perspectives on critical matters facing modern UAV companies, including regulatory affairs, robotics and AI leadership, developer evangelism, privacy concerns and best practices in scaling large, enduring technology businesses. Inaugural members of the advisory board include Greg Duffy, Founder of Dropcam (and licensed helicopter pilot); Dr. Vijay Kumar, Dean of Engineering and Director of the GRASP Laboratory at the University of Pennsylvania; Sam Lessin, former Head of Product Management at Facebook; Nick Schrock, Director of Engineering at Facebook; Jeff Seibert, Director of Developer Platform at Twitter; Anne Swanson, Partner in Cooley LLP's Regulatory Communications Practice; and Dick Wolf, Emmy Award-winning TV producer who is incorporating UAVs into shows like Law & Order, Chicago Fire and Chicago P.D.
"DJI is fast becoming the aerial platform of choice thanks to the company's forward-thinking and premium products, easy-to-use flight system, quality construction and modularity," said Sameer Gandhi, partner at Accel. "We've been fortunate to help seed many preeminent developer communities with companies like Atlassian, Braintree, Cloudera, Dropbox, Facebook, and many others. We believe DJI has the potential to become the next great platform opportunity to drive innovation in dozens of industries."
"SkyFund was created to develop new and amplify existing technology from around the world by championing developers and sparking a sense of curiosity about unmanned vehicles and services," said Eric Cheng, general manager for San Francisco and director of aerial imaging at DJI. "Hundreds of developers already use DJI's platform, and SkyFund enables us to fund developers and businesses that imagine new opportunities."
"It's amazing to think about the types of opportunities that DJI has opened up with its aerial robotics technology," said Dick Wolf, SkyFund Advisory Board Member and TV Producer. "It has allowed me to completely reimagine the creative process. It's a thrilling time and I'm looking forward to helping SkyFund companies bring some amazing ideas to life."