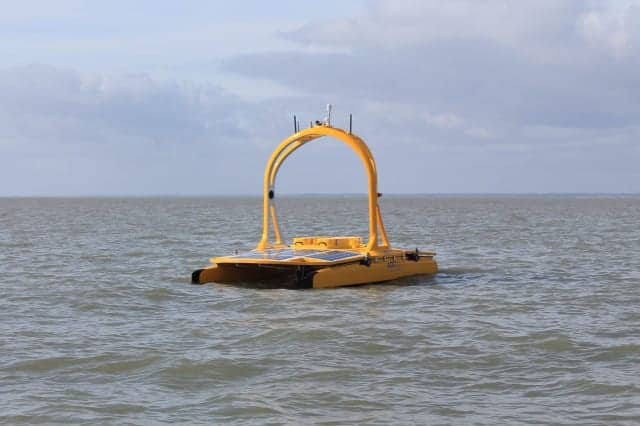 ASV today announced the delivery of a C-Enduro Unmanned Surface Vehicle (USV) to Heriot-Watt University's Edinburgh Campus.
Current plans for the part-solar powered vehicle include coastal operations off Scotland's east coast as well as inland loch surveys. The C-Enduro will also be used as a platform for interacting with other unmanned systems such as Autonomous Underwater Vehicles (AUVs).
A spokesman from Heriot-Watt University said, "We acquired the vehicle for the Edinburgh Centre for Robotics, to be used in multi-vehicle research and within the Centre for Doctoral Training in Robotics and Autonomous Systems. It will also be available to researchers from around the UK as part of the National Research Facility, part of the Fields Systems section of the Robotarium National Research Facility."
The 4m long USV is controlled using the ASView Unmanned Control System which integrates with ROS (Robot Operating System). The vehicle is battery powered and harvests energy from the deck mounted solar panels.
This is the third C-Enduro built by ASV. Other versions of the vehicle feature the three pillar power structure of solar power, a wind turbine and a diesel generator which when combined, enable very long endurance deployments.