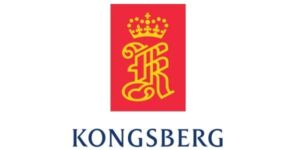 Kongsberg Gallium Inc, a developer of geospatial software solutions, has announced that it has become a key sponsor of the Unmanned Systems Canada seventh annual Student UAS Competition. 16 universities from across Canada will be competing to solve real world scenarios using UAVs.
As premium sponsor, Kongsberg Gallium will offer free use of their advanced visualization software to the student teams for their user control station. They are also offering a $4000 prize for the most innovative integration of the Kongsberg Gallium tool set. The competition helps promote and develop Canadian expertise and experience in unmanned systems technologies.
The students will use the software tools within their ground station to control an unmanned aircraft that will solve complex tasks. The scenario for this competition combines real life problems encountered by the agriculture, oil and gas and mining industries that can be solved by the use of an unmanned aerial vehicle.
"We are pleased to support the success of this competition." said Ranald McGillis, President of Kongsberg Gallium. "Providing our software and support to help students gain real-world systems engineering and program management experience benefits everyone while helping grow the expertise of students here in Canada."
Phase one of the competition has already been completed, and Phase 2 will be an operational flying demonstration that will be held in Alma, Quebec.
The software is already used in the operator control station for a variety of sophisticated unmanned vehicle programs from underwater vehicles to high-altitude long endurance unmanned air vehicles. The software toolkits allow rapid development and deployment of mission visualization solutions onto a range of devices including mobile handsets.