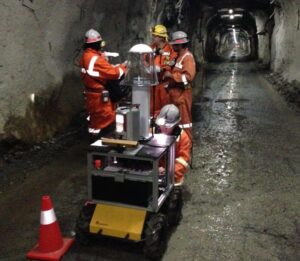 Clearpath Robotics, a robotics company that provides intelligent automation solutions for industrial applications, has announced that it has raised $14 million CAD ($11.2 million USD) led by RRE Ventures with participation from iNovia Capital.
The company will use the funds to aggressively expand its robotics portfolio for industrial applications and continue its mission of building robots that improve human lives. RRE co-founder and managing partner Stuart Ellman will join Clearpath's board of directors.
"Throughout history, people have turned to technology to improve our quality of life, and that has always been Clearpath's goal. We believe in using service robots to make the world a better place," said Clearpath CEO and co-founder Matt Rendall. "With this funding, we will produce intelligent industrial robots to do the jobs that humans shouldn't do."
McKinsey & Co. estimates that the application of advanced robotics across healthcare, manufacturing, and services could generate a potential economic impact of $1.7 trillion to $4.5 trillion per year by 2025, and the use of advanced robots for industrial and service tasks will match the output of 40 million to 75 million full-time workers. Businesses in developing economies will be among the biggest buyers based on the current rate of automation, but the ability of robots to be more productive at lower costs will also enable North American businesses to draw more manufacturing back onshore because they would no longer have to chase cheap labor, while also providing jobs to domestic workers in developing, servicing, or working with the robots.
"Robots are changing the way industrial work gets done," Ellman said. "Organizations are realizing that automating dull and dangerous work is not only the right choice for workers, it's also more efficient and saves money. Clearpath has the vision, talent and track record to lead the service robotics industry."