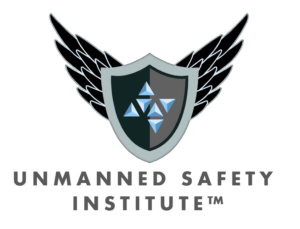 The Unmanned Safety Institute (USI) has announced that it will begin offering its unmanned aircraft systems safety training and certification programs at the Global Robot And Drone Deployment (GRADD) Innovation Campus in Las Vegas, Nevada. Under the arrangement, USI will run its full catalog of courses at GRADD facilities and collaborate with GRADD and its partners to identify and develop new training and research initiatives.
The announcement comes on the heels of the Federal Administration Aviation's (FAA) long awaited proposal for rules that govern the commercial use of UAS, and stresses the need for training and reemphasized a focus on safety.
"As commercial UAS operations become more prevalent in the US, the need for credible operator safety training programs has never been higher," said Brandon Blackburn, USI's Executive Director. "GRADD has a passion for education and R&D and we are thrilled to work with them to expand our offerings and USI's footprint."
In addition to safety courses and certifications, USI also offers training on specific systems and scenarios, tailored to different industry's unique objectives. GRADD Innovation Campus is poised to become the worldwide center for education, research, testing, development, assembly, and manufacturing of unmanned systems.
Nevada is a FAA designated UAS test site, and GRADD plans to work closely with Nevada to utilize its test sites. In addition, to further enhance USI's offerings, GRADD is in the process of setting up indoor testing in buildings, providing natural obstacles, as well as outdoor testing environments in netted areas.
"We are very excited about our new alliance with USI, and look forward to working together to provide the industry with some of the best training, education, and certification programs that are a necessary requirement for the safe integration of unmanned systems into the National Airspace System (NAS). It is our goal at GRADD to a develop a strong ecosystem where operators of all types of unmanned platforms can test, evaluate, and develop solutions for various applications, from filming, to precision agriculture, to structural inspections, to firefighting, and law enforcement", said Reza Karamooz, GRADD President & CEO.