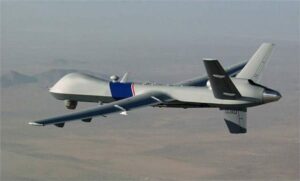 Exelis, a global aerospace and defense company, has announced that it has received a follow-on contract valued at more than $27 million from General Atomics Aeronautical Systems, Inc. to continue producing and supplying the BRU-71/A ejector rack for the Predator® B/MQ-9 Reaper® Remotely Piloted Aircraft (RPA) system.
Under the contract, Exelis will produce 619 BRU-71/A units for U.S. Government MQ-9s. The BRU-71/A is a pneumatic carriage and release system that uses compressed air rather than pyrotechnic cartridges to deploy payloads. The use of pneumatic technology reduces wear-and-tear and overall system maintenance and life-cycle costs.
"Unmanned and remotely piloted platforms are important to an increasingly wide range of missions," said Pete Martin, vice president and general manager of the Exelis electronic attack and release systems business. "It is essential that the technologies they rely on, like our carriage and release systems, are designed to enhance their performance and endurance to support mission success into the future."
Adaptable to a number of aircraft, the BRU-71/A delivers significant advanced benefits compared with previous-generation ejector racks. It is one-third the weight of existing racks in its class and offers ease of loading via independent, self-latching hooks. Additionally, it eliminates the use of pyrotechnic impulse cartridges and the resultant cleaning and maintenance actions and provides a high-reliability pneumatic in-flight lock.
This award is the third BRU-71/A follow-on production contract for Exelis. The first, for 208 units, was received in February 2011 and the second, for 520 units, was received in 2013. Deliveries of the latest batch will begin in October 2015 and will be completed in August 2016. Contract work is performed at the Exelis facility in Amityville, New York.