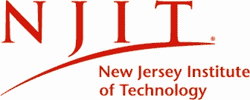 The New Jersey Institute of Technology has announced that it will be conducting UAS flights over the Atlantic Ocean to test the feasibility of safely integrating drones into the public airspace and to assess the research and operational capabilities of several data-collecting sensors aboard the craft. The sensors will include a weather sensor to gather information on atmospheric conditions and devices with mapping, communications relay, and high-definition video capabilities. NJIT will be the first New Jersey institution to test unmanned aircraft systems (UAS) flights in national airspace.
Broadly defined, NJIT's mission is to enhance the country's homeland security and emergency management capabilities. A primary goal is to develop drone-borne weather sensors that can predict where a major storm will make landfall as many as two days before existing technology now permits. Communications relay devices are designed to function as "flying cell towers" capable of relaying calls and data from communities in which telecommunications equipment has been knocked out. Enhanced mapping technology would give emergency responders immediate information on damage caused by major storms such as Hurricane Sandy.
The first UAS flights will take off from an airstrip at the U.S. Coast Guard Training Center (TRACEN) in Cape May and travel up to one nautical mile out over the ocean at a height not to exceed 3,000 feet, remaining airborne for up to one hour. The ground-based pilot will be in communication with air traffic controllers during the flight. After the flight, the team will assess the drone's operational performance as well as its success in gathering data, which NJIT will share with the Federal Aviation Administration (FAA) and emergency management agencies.
The mission's research director is Michael Chumer, a research professor of information systems at NJIT and director of the Crisis Communication Center and of UAS Applied Research for the university. The Pennsylvania-based flight company, American Aerospace Advisors, Inc., will operate the drones from the Cape May facility.