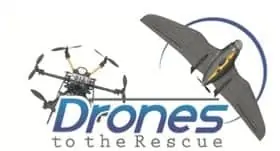 Imagination TV, Inc. has announced that it has partnered with "Drones to the Rescue" to help them gain awareness and assist in the launch of the new company, starting with their Indiegogo project.
The new project named "Drones to the Rescue" has launched at Indiegogo.com. "Drones to the Rescue" aims to change the way that emergency situations are handled, leveraging the unique ability of drones to locate, assist and save victims, faster and with more efficiency than any other option. The campaign mission is to provide its first product line of Search and Rescue (SAR) Drones.
Imagination TV will begin launching an awareness campaign at www.myImaginationtv.com and on its 24/7 TV Network at http://www.filmon.com/tv/imagination-tv . Imagination TV will use all its available resources to help create awareness of "Drones to the Rescue" and its mission.
"Drones to the Rescue" has created drones that can reach people in small spaces and supply food, water and medicine to trapped victims. The drones have state-of-the-art cameras, GPS and a payloader device that is not yet on the market. The prototype water-resistant GPS tracker is a small, lightweight, self-powered, stand-alone device that attaches to the drone and delivers real time flight data information to the user's laptop, computer, or smartphone. The GPS Tracker is a reliable solution that provides exact GPS coordinates of the device every minute, along with movement speed and direction. The device has its own SIM card and phone number and GPS tracking is also shown on Google maps map overlay.
Indiegogo backers will be able to purchase the prototype as well as a long list of high demand items. Rewards include a Plexidrone Pro, Fe-RVJET Flying Wing, AirDog Auto Follow Drone for GoPro and even an exclusive Search and Rescue Version Drone. The campaign has a referral program where people can share the campaign and win their very own Inspire 1 – DJI's most advanced technology.
The Indiegogo campaign goal is to raise $40,000, which will cover the production costs of the components, funding of further research and expansion of the product line.
Joining Imagination TV, other sponsors supporting the Drones to the Rescue campaign include GoPro, Drone Depot, SnapRoll Media, FlightCar and over a dozen more (full sponsor list on campaign page). For more details on the campaign, visit www.facebook.com/dronesindiegogo