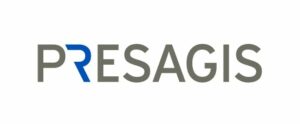 Presagis, a provider of commercial off-the-shelf (COTS) modeling, simulation, and embedded graphics software, and Ryerson University in Toronto, Canada, are kicking off a strategic innovation partnership to develop new UAV (Unmanned Aerial Vehicle) technologies. These research activities are supported by a grant from the Natural Sciences and Engineering Research Council of Canada (NSERC) Engage program and will be led by Ryerson University researcher Dr. Joon Chung.
The objective of this project is to research and develop reconfigurable UAV instrument panels through the development of virtual UAV Ground Control Stations. The virtual Ground Control Station will explore the potential of supporting multiple UAV applications with switchable instrument panels. In addition to these reconfigurable instrument panels, the research project will also be used to drive user experience enhancements to Presagis' software.
"At Presagis, we are constantly working to develop and bring to market innovative new software products for aircraft manufacturers, government agencies, academia, and the aerospace and defense industries. The UAV industry is expanding rapidly with new applications. We view this joint project as an exciting learning opportunity in itself, but also as a way to research a software tool-chain that will address emerging industry needs for the design, development, simulation, and training of UAV operators." said Eric Simon, Presagis' Head of Innovation for Modeling and Simulation. "Upon completion of this NSERC Engage research project, we will be in a strong position to productize the newly-developed technologies and offer a specialized UAV software framework that addresses UAV simulation and training requirements."
Presagis will be involved in every phase of the research and development effort, and will provide University with the complete Presagis Modeling and Simulation software suite, including Creator, Terra Vista, Vega Prime, STAGE, FlightSIM, HeliSIM, and VAPS XT for Simulation. In addition to the in-kind contribution of software, a Presagis software engineer will be directly involved in the development of the proposed UAV instrument panels and virtual Ground Control Stations.
"We are excited to collaborate with researchers of a leading undergraduate engineering school in Canada on the next generation of software products for our customers," said Mr. Simon. "Together we can create the advanced and affordable technologies that our industry needs, while furthering our students' education and helping to stimulate a highly skilled workforce."