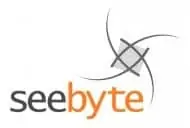 SeeByte, the global leader in creating smart software for unmanned maritime systems, is pleased to announce collaboration with the National Oceanography Centre (NOC). The agreement will see SeeByte develop tools to help pilot a fleet of gliders.
As a result of UK Robot and Autonomous Systems funding, the Marine Autonomous and Robotic Systems (MARS) group in NOC has recently acquired a large fleet of gliders. These gliders are manufactured by two different companies, Teledyne and Kongsberg, and each has a separate interface and processing tools. The separate interfaces increase both operator training requirements and operational complexity.
Additions to the SeeTrack Professional software suite will allow NOC to use a common interface for all the gliders. Operators will be able to improve planning and monitoring procedures. By combining all the mission plans and monitoring in a single work station, NOC will be able to manage larger fleets of gliders without putting additional strain on the operators. Data from these missions will be consolidated on a shared database, allowing data to be easily analysed.
Dr Maaten Furlong, Head MARS group at NOC said, "At NOC we are very pleased to announce this partnership with SeeByte. This looks to be a game-changing solution which will transform the way in which we manage our growing fleet of gliders."