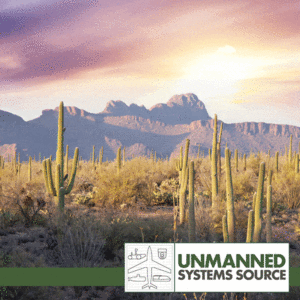 A new company with long-standing ties to the unmanned industry, seeks to change the way unmanned systems are configured and purchased. Unmanned Systems Source is an online, e-commerce warehouse with its eyes set on the growth of an industry that has largely been the domain of government entities.
"There is a huge demand for unmanned systems and remote sensing in both the commercial and public sectors that is largely untapped," said Jennifer Jerrick, President of Unmanned Systems Source.
As the use of remote sensors and unmanned systems expands, Unmanned Systems Source is positioned to meet that demand as a one-stop-shop with innovative configuration and development tools.
"There hasn't been a single source of supply and information where a consumer can research, configure and purchase equipment," said Jerrick. "At UnmannedSystemsSource.com buyers can combine all the technology they need to create a custom system that suits their specific application. People can design, integrate and purchase a system with the click of a mouse rather than trying to do so from the 10's to 100's of vendors normally required."
Unmanned Systems Source is built on more than 25 years of industry experience which provides direct benefits to visitors. Those benefits include: extensive product descriptions, technical data and drawings, detailed specifications, comparison tools, and other educational resources. In addition, an internal team of technical and configuration specialists are available to answer questions. Consumers also find competitive pricing from a company that buys in bulk.
Unmanned Systems Source continues to expand, increasing its distribution partnerships with manufacturers and producers of hardware and software that serve the industry. Jerrick believes Unmanned System Source will become the destination for procurement agents and consumers across the remote sensing industry.
"We are the online destination for users, engineers and procurement agents to research, design, configure and purchase unmanned systems and remote sensing products," said Jerrick."