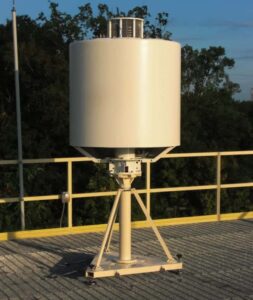 SRCTec has been awarded a $7.2 million order from the U.S. Army to provide radars for the Army's Ground-Based Sense and Avoid (GBSAA) program. GBSAA is a revolutionary solution that uses ground-based sensors and processing equipment to allow unmanned aircraft systems (UAS) to comply with FAA regulations when flying in the National Airspace System (NAS). The contract includes additional options for radars, spares and sustainment.
Under this contract, SRC's manufacturing subsidiary, SRCTec, will provide LSTAR® radars which will be used to establish ten Army GBSAA test sites around the country. The Army's GBSAA system allows for the operation of UAS in the national airspace without a chase plane or ground observer. Ground-based sensors are used for detecting aircraft in the vicinity of UAS and provide their operator with the necessary information to maintain safe separation from other aircraft and complete their mission safely.
"This is a very important effort and we are proud that our LSTAR air surveillance radar will be instrumental in the safe operation of unmanned aircraft within the United States," stated Drew James, president of SRCTec. "Our radars will help UAS pilots to detect and avoid other aircraft."
GBSAA is an integrated and flexible solution based on the LSTAR radar system. The radars are remotely operated and their data is correlated with other information to provide a complete and robust surveillance network sufficient to meet rigorous FAA regulations. The design is scalable to support the requirements of the Air Force, Navy, Marine Corps, and National Guard for routine access to the National Airspace System. The system can also support first responders and civil operators to safely pilot UAVs in public service operations.