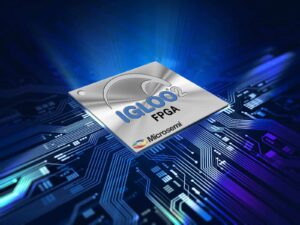 Microsemi Corporation, a leading provider of semiconductor solutions differentiated by power, security, reliability and performance, has announced the availability of new small form factor solutions for its mainstream, SERDES-based SmartFusion(r)2 System-on-Chip (SoC) FPGAs and IGLOO(r)2 FPGAs. The non-volatile configuration of these two FPGA devices eliminates the need for external configuration memories, offering designers the smallest footprint available in the industry. The introduction of the new packages extends Microsemi's portfolio of true flash-based programmable logic devices, adding a variety of small form factor packages for both device families, including FCS325 11x11mm, VF256 14x14mm, FCV484 19×19 and VQ144 22x22mm.
"Increased customer demand for highly reliable, secure, and small footprint SoC FPGAs and FPGA solutions are the catalyst for delivering our newest mainstream FPGAs in a variety of small form factor solutions," said Tim Morin, director of marketing at Microsemi. "We are pleased to expand our mainstream FPGA portfolio and provide our customers with additional competitive advantages."
Microsemi's mainstream flash-based FPGAs inherently reduce board space requirements and the introduction of the new small form factor solutions further extends this advantage. For example, the SPI flash required to configure a 90K LE SRAM-based FPGA can consume approximately 100 square millimeters (mm) of additional board real estate, which is approximately the entire area the M2S090 device occupies in an 11×11 package. In addition to the up to 50 percent PCB savings, the new package solutions provide increased system reliability by reducing the number of interconnects when compared to competing FPGAs.
Optimized for use in communications, military/defense, industrial automation, automotive and video/imaging markets, the new small form factor solutions address the industry's increasing demand for smaller footprint solutions and extends Microsemi's reach into these markets. This advantage provides its customers with a reduction of total cost of ownership and gives designers of applications such as Smart SFP™, secure public safety radios and small form factor geo-physical sensors access to the most advanced security, highest reliability and lowest power devices in the market today.