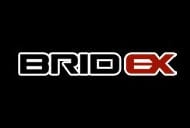 Northrop Grumman Corporation is highlighting its command and control, and intelligence, surveillance and reconnaissance (ISR) capabilities at the Brunei Darussalam International Defence Exhibition (BRIDEX), Southeast Asia's premier defence and security event which started Monday and runs until Dec 6.
"Northrop Grumman has a broad range of advanced technology solutions for national security including strategic and tactical command and control systems, and situational awareness for defence and civil security applications," said Danny Milligan, managing director Northrop Grumman Information Systems Europe. "We look forward to highlighting at BRIDEX a number of our leading-edge products and systems that can help enhance the ISR capabilities of the Royal Brunei Armed Forces."
The Northrop Grumman exhibit will feature the company's tactical command and control systems, Integrated Tactical Command and Control Services (I-TaCCS) and Integrated Joint Operational Command and Control Services (I-JOCCS). I-JOCCS provides the capability to manage military tasking at the operational level and I-TaCCS provides tactical capabilities either mounted or dismounted in the tactical domain. Combined together I-JOCCS and I-TaCCS deliver a seamless and integrated C2 capability. The core software components of I-TaCCS are in service in more than 40 countries with 100,000 users offering multinational interoperability.
The Multi-intelligence Domain Awareness System (MIDAS) will be on display. MIDAS is a state-of-the-art, net-centric, data aggregation, situational awareness and decision support system. It fuses knowledge of current operational status with powerful consequence analysis functionality, delivering a real time geospatial framework used to manage critical fusion centre operations. MIDAS is accessed using an intuitive geospatial display and can be deployed rapidly.
Northrop Grumman will also highlight its CommandPoint™ command and control system for computer-aided dispatch. The company designed, developed and implemented the new computer-aided dispatch system using CommandPoint™ for the U.K.'s London Ambulance Service to handle emergency calls and ambulance movements. The new system was fully operational to support the London Ambulance Service during the 2012 London Olympics. The company is also providing the CommandPoint™ application to the Metropolitan Police in London as the core solution for their new command and control requirements.
The company's capabilities in critical infrastructure protection and border security will also be featured with the Harbour and Coastal Security (HCS) system. HCS integrates off-the-shelf computers, communications and sensors with sensor processing to provide a flexible, standards-based command and control system.
Northrop Grumman provided a Joint Operations Centre (JOC) command and control capability for the Royal Brunei Armed Forces (RBAF). This included the supply of an integrated Command, Control, Communications, Computers, Intelligence, Surveillance and Reconnaissance (C4ISR) headquarters system and a deployable JOC together with the provision of training and in-country support. The JOC delivers to the RBAF a command and control capability for military commands and civil organisations at both national and international level.