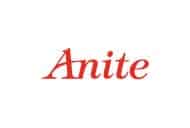 Anite, a global leader in wireless equipment testing technology, today announced that it has enhanced its unique Propsim Mobile Ad-hoc Network (MANET) testing toolset to offer an even higher level of emulation capability for realistic testing of tactical communications equipment under fading conditions. Users are able to perform more precise and repeatable testing related to functionality and interoperability as well as access a ready-made set of scenarios for tactical radio and MANET testing.
Performance verification of a mobile ad-hoc network involves sophisticated evaluation of numerous independent and time varying links between radios. MANET integrators and radio equipment manufacturers test these crucial radio links in dynamic radio channel conditions including path loss, multi-path, Doppler and propagation delay. Based on the Propsim radio channel emulator, Anite's Propsim MANET testing toolset allows the user to emulate any network topology in a laboratory environment. This advanced lab-based testing approach simplifies and speeds up testing, leading to a more cost-efficient way of verifying performance.
Propsim's unique capacity to support as many as 32 radios enables efficient testing of critical security features in any military band, enabling rigorous mission planning. Originally launched in 2012, the Propsim F32 is the only radio channel emulator with the capacity to test up to eleven VHF/UHF radios in full mesh configuration where each radio directly communicates with any other radio in the network. Anite's toolset offers automated testing, quick and easy setup and intuitive definition of test parameters.
"Anite's enhanced lab-based Propsim MANET Testing Toolset enables developers to quickly and easily verify the performance of VHF/UHF tactical radio equipment in an emulated real-world environment", says Paul Beaver, Products Director at Anite. He continues, "Significant time and cost savings can be made by conducting a large part of the radio equipment testing in the lab instead of in the field."
Anite will be demonstrating its Propsim MANET testing tools and Nemo network testing and optimisation solutions at Milcom 2013 in San Diego 18-20 November, 2013