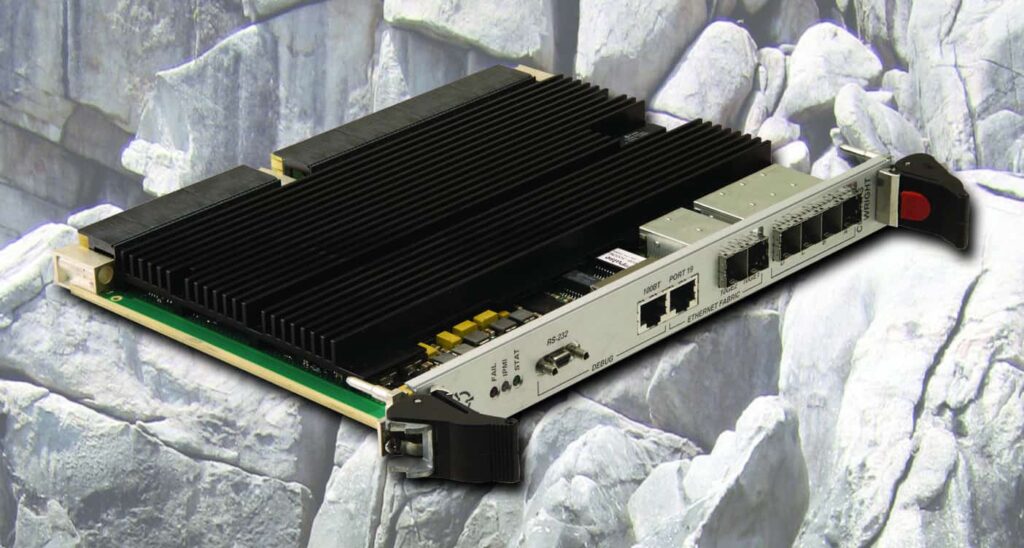 Curtiss-Wright Controls Defense Solutions, a business group of Curtiss-Wright Controls, has introduced the newest member of its recently announced industry-leading Fabric40™ family of extremely high-speed 40 Gbps OpenVPX™ modules.
The new VPX6-6802 Fabric40™ Switch is the first rugged, high performance 6U OpenVPX (VITA 65) switch card to provide support for 10/20/40 Gigabit Ethernet (GbE) and SDR/DDR/QDR/FDR-10 InfiniBand® (IB) connectivity to OpenVPX™ systems.
Systems built using the VPX6-6802 and complementary Curtiss-Wright Fabric40 system elements will deliver over 2x the performance of previous generation SRIO Gen-2-based systems and 4x the performance of 10 GbE-based systems. The unprecedented high bandwidth interconnect data rates supported by the VPX6-6802 are ideal for the compute intensive processing elements used in HPEC and ISR embedded systems for demanding defense and aerospace applications such as SIGINT, Radar processing and beamforming.
"Our newest Fabric40™ module, the VPX6-6802, brings the industry's fastest Ethernet and InfiniBand® centralized switching to the most demanding embedded military applications," said Lynn Bamford, senior vice president and general manager of Curtiss-Wright Controls Defense Solutions "Curtiss-Wright is the only embedded system vendor to offer end-to-end 40 Gbps system elements, including DSP engines, FPGA cards, SBCs and Network Switches. Even better, their performance simply blows the doors off of competing open architecture offerings. We've doubled the performance of our earlier 20 Gbps cards while boosting interoperability, eliminating signal integrity and integration design risks, and speeding the development schedules for critical HPEC and ISR applications."