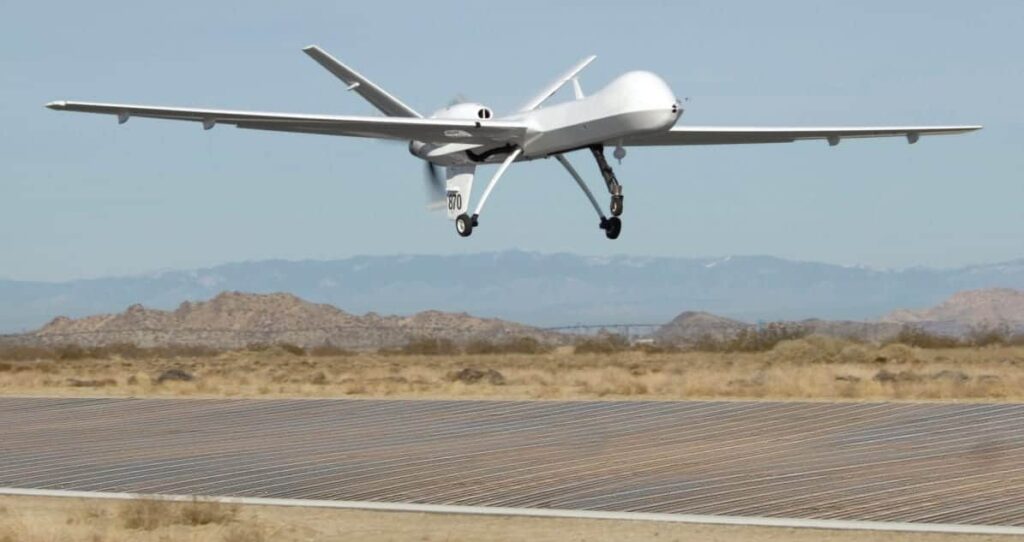 FAUN TRACKWAY USA, the leading manufacturer of portable roadways and runways, is showcasing its UAV Landing Mat at the Association of Unmanned Vehicle Systems International's (AUVSI) exhibition in Washington, D.C. from 12-15 August.
First launched in autumn 2011 as a temporary airfield for drones, the mat can also be used as a platform for remotely-operated helicopters, meaning that forces need only invest in one UAV landing system.
UAV Landing Mat – the first product of its kind to be developed for the international market – is made of lightweight aluminium matting and provides a temporary smooth landing, regardless of terrain, for any size or weight of UAV. It can be rapidly deployed by hand to prevent foreign object damage (FOD) in challenging environments. Arrestor gear can also be fitted to allow aircraft to quickly decelerate on landing and stop them overshooting the runway.
The Australian Armed Forces were the first to invest in the UAV Landing Mat, placing an order worth US$1.2 million in December 2011 only a few months after its launch.
Mike Holdcraft, Vice President, FAUN TRACKWAY USA, said: "UAVs are becoming a fundamental piece of equipment in the modern military's armoury, yet for this technology to be effective it needs to be supported by runway infrastructure that will facilitate combat and disaster relief missions in various locations and conditions.
"Our UAV Landing Mat offers flexibility in its deployment, being made of separate components which allow it to be added to as needed to create potentially endless runways, or used to construct helipads for a range of unmanned helicopters."
Anyone wishing to visit FAUN TRACKWAY USA at AUVSI's unmanned systems exhibition can do so at stand 3158.