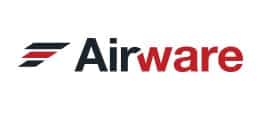 Airware, the maker of AirwareOS, has announced a new partnership with Insitu, a leader in small UAS platforms and technology. The new partnership will enable interoperability between Airware's autopilots and Insitu's ground control software, ICOMC2.
Airware will offer ICOMC2 as an additional ground control station solution for their autopilot systems, enabling commercial enterprises to utilize ICOMC2 for control of their UAS. The partnership leverages Insitu's long history and experience in the small UAS space and Airware's innovative development platform for commercial UAS, AirwareOS.
"It's a busy and exciting time at Airware. We are thrilled to be partnering with Insitu to create more options and flexible solutions for commercial UAS enterprises," said Airware founder and CEO Jonathan Downey.
The combined solution will be demonstrated during Unmanned Systems North America at Airware's booth, 3921.
Airware is currently undergoing rapid expansion, hiring Paul Mikesell as Vice President of Engineering to lead the engineering teams working on all aspects of Airware's software and hardware solutions. In addition, Airware will be opening their second office in San Francisco later this year. Airware San Francisco will be a technology development space complementing the company's Newport Beach headquarters.
"Bringing Paul on board is the latest example of the strong talent that we've been able to hire at Airware. We've been successful at hiring in Southern California, which has a huge concentration of aerospace professionals, but there are other areas of expertise that we are looking for, and the San Francisco office will allow us to tap into multiple talent pools, enable us to meet customer demand and continue to scale," said Downey.