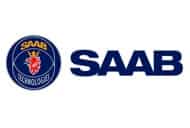 The National Aeronautics and Space Administration (NASA) has awarded a team led by Saab Sensis a contract to provide Flight Critical Systems Research (FCSR) and related services to address aviation systems technology gaps that stem from the operational challenges of the Next Generation Air Transportation System (NextGen).
The Saab Sensis team, including Metron Aviation, AeroControl Inc., Calspan, and Cognitive Systems Engineering, will conduct basic and applied research, technology development, and systems analysis in airborne and ground-based systems critical to flight safety, air traffic management, and control in the following work areas:
Crew Systems and Aviation Operations (including aircraft self-separation and distributed air traffic management)
Safety-Critical Aviation Systems (including the verification, validation and certification of safety-critical systems)
Flight Critical Systems Analysis and Assessment (including performance of systems analysis and assessment and participation in working groups)
"The research conducted under this program will focus on addressing the challenges of new technologies and procedures on air travel, such as the increased complexity and connectivity of NextGen systems, greater automation in air traffic control and the introduction of unmanned aerial systems operations," said Ken Kaminski, general manager of Saab Sensis. "Our team members have a long history of working with NASA researchers to develop innovative approaches, tools, and technologies for NextGen. We look forward to continuing our support for NASA Langley under the auspices of the FCSR contract."
Saab Sensis is a thought leader and developer of solutions and systems that enable the aviation community to operate more safely and efficiently both today and into the future. This includes creating and implementing decision support tools for enhancing airport surface safety and improving National Airspace System efficiency through departure metering and en route traffic flow management.
Saab provides the global defense and aviation markets with advanced sensor technologies, next-generation radars, automation, and modeling and simulation solutions. It serves military, civil aviation, airport and airline customers in more than 40 countries across six continents.