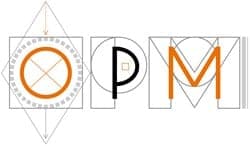 Oxford Performance Materials (OPM) is pleased to announce that it has received a contract from Northrop Grumman Systems Corporation (NGSC) for the development of its OXPEKK® polymer for use in aerospace applications. OPM shall undertake the production of test specimens and prototype components that will allow for the establishment of a structural design database. Such a database is a necessary requirement for the design of aerospace and other critical structures.
"We have been developing PEKK materials and advanced manufacturing processes for over ten years. We have also established a world-class biomedical 3D printing facility and sell these products commercially worldwide. We are therefore very pleased that our in-depth knowledge of PEKK and the 3D printing (High Temperature Laser Sintering –HTLS) process has been recognized and we have been selected to undertake this critical development," said Scott Defelice, President and CEO of OPM. "OPM has a very clear focus on 3D printing of Mission-Critical parts where there is no room for error, such as in aerospace and medical applications."
To support this contract and increasing commercial demand for the technology, OPM has purchased an additional EOSINT P800 HTLS machine, which will be the second P800 operated by OPM. "OPM has selected the EOSINT P800 because it is today the most advanced equipment to support our business," DeFelice explained. The new machine will be installed at the firm's ISO 9001:2008/AS9100 South Windsor location and will allow OPM to establish a robust supply chain for Mission-Critical 3D printing.
The NGSC award has been initiated by the National Additive Manufacturing Innovation Institute (NAMII), the advanced manufacturing initiative announced by President Obama in 2012 to promote the growth of additive manufacturing technologies.