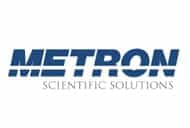 Metron, Inc. has been awarded a $7.2m contract for research and development of a large displacement unmanned undersea vehicle (LDUUV) to include in-lab integration and testing of autonomy and mission planning software with bench test hardware selected for deployment on the LDUUV.
The one-year contract includes two, one-year options which, if exercised, would bring the potential, cumulative value of the contract to an estimated $18.3m.
Work will be performed in Reston, Virginia and Alameda, California and is expected to be completed by March 2014, however if options are exercised work will continue through to March 2016.
The contract was competitively procured via a broad agency announcement published on the Federal Business Opportunities website and the SPAWAR e-Commerce Central website, with seven offers received. The Space and Naval Warfare Systems Center Pacific, San Diego, California, is the contracting activity.