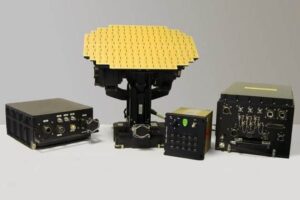 Recent flight tests saw SELEX Galileo's Gabbiano T-20 Radar successfully demonstrate ground-mapping and target detection capabilities in a series of flight trials aboard Elbit Systems Hermes 450 UAS.
The trials were conducted to assess the T-20's high resolution ground mapping (with both Strip and Spot SAR modes) and Ground Moving Target Indicator (GMTI) capabilities. With both features proving successful, the Gabbiano was able to detect moving targets on the ground at up to 40 nautical miles and deliver high quality digital images of the terrain below.
"The very low power consumption and compact, lightweight design of the Gabbiano Radar makes it ideally suited for a wide range of UAS applications." said SELEX Galileo's Head of Airborne Radar Italy Mario Zucchelli, adding "Because of our ownership of the Radar design, we're able to continue to add advanced modes to the Gabbiano Radar family, adding a huge amount of value for the customer while remaining cost effective".
Since the product was launched onto the market three years ago (with 2009 seeing its first entry into service), various versions of the Gabbiano Radar have been selected by customers around the world for integration on manned and unmanned aircraft including the ATR42 MP, Embraer KC390, Beechcraft B350, AW-139 and AW-101 helicopters, several UAS and parts of costal radar surveillance systems.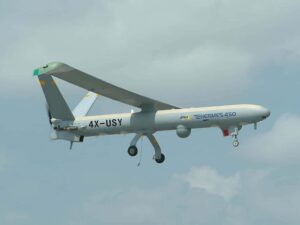 Since 2011, a number of international customers have also chosen to procure Hermes UAS systems with the Gabbiano T-20 and Gabbiano T-200 radar payloads installed on Hermes 450 and Hermes 900 UASs respectively.
The Gabbiano family of radars are lightweight, easy to install and come with a wide range of state of the art modes. For Air to Sea operations, the radar's ISAR imaging mode and non-cooperative target classification make the difference in maritime patrol and search & rescue missions.
Among the wide suite of operating modes, the Gabbiano Radars boast Terrain Avoidance mode for low altitude navigation aid, certified weather-avoidance for safe navigation in all weather conditions, and air-to-air Search and Track capabilities. For covert operations the Radar implements Low Probability of Intercept (LPI) capabilities.